An intimate village in the heart of Carmel, IN sets the scene for this sweet engagement session from Courtney of Rose Courts Photography. Her bright and airy style capturing her couples so gorgeously always makes us gasp in admiration--we can't help but share! Courtney strolled with Tiffany and Toan through West Clay, where the soon-to-be-newlyweds reside. The chemistry she captured between these two is clear as day--you can see it in their sweet smiles at each other. See for yourselves below in their beautiful images and read on to learn about Tiffany and Toan's love story!
Photos // Rose Courts Photography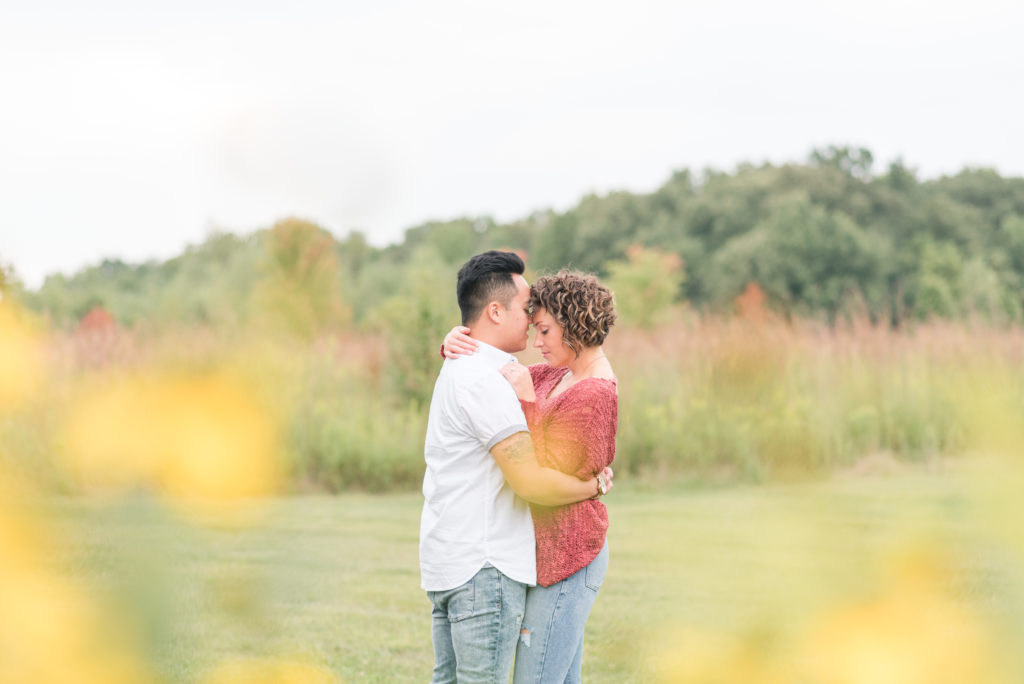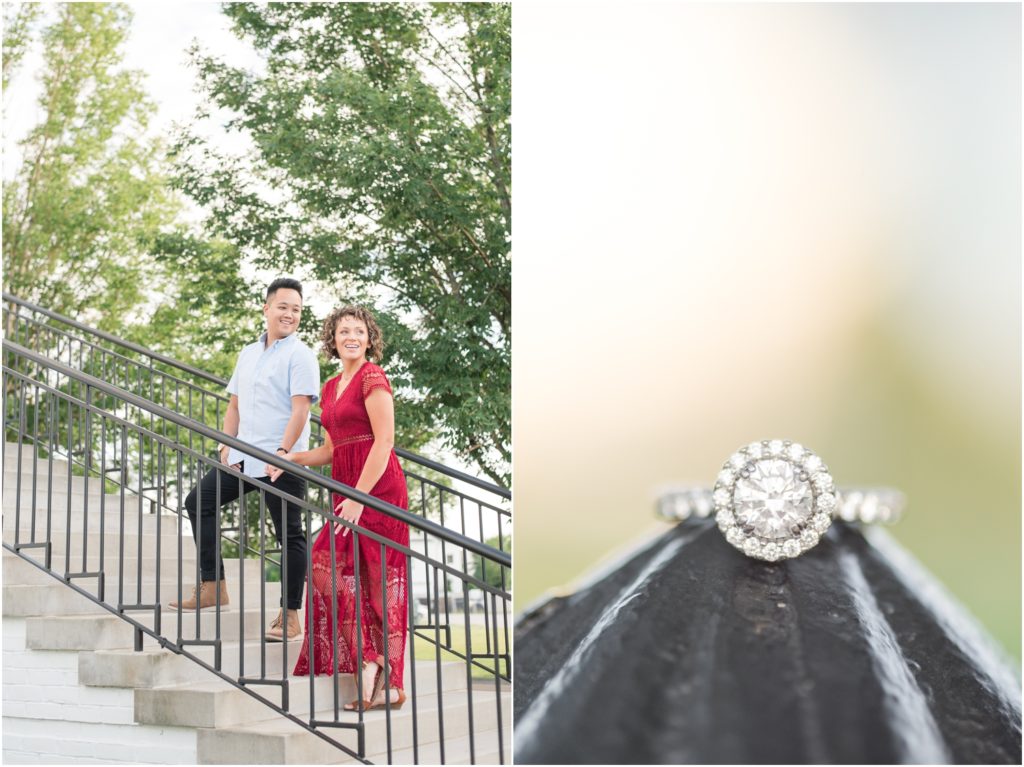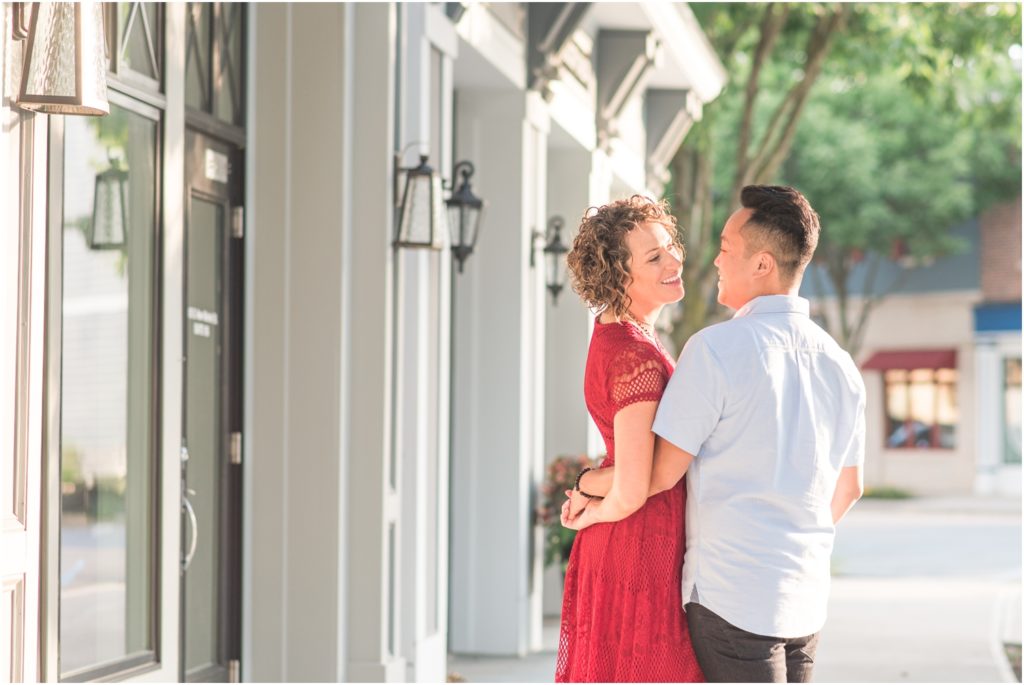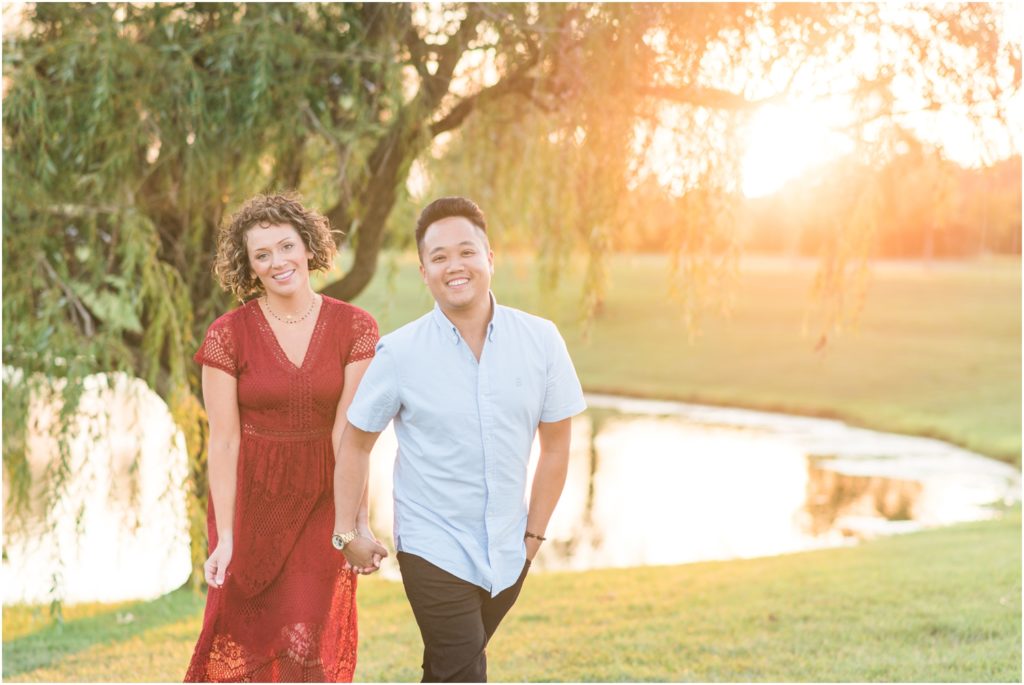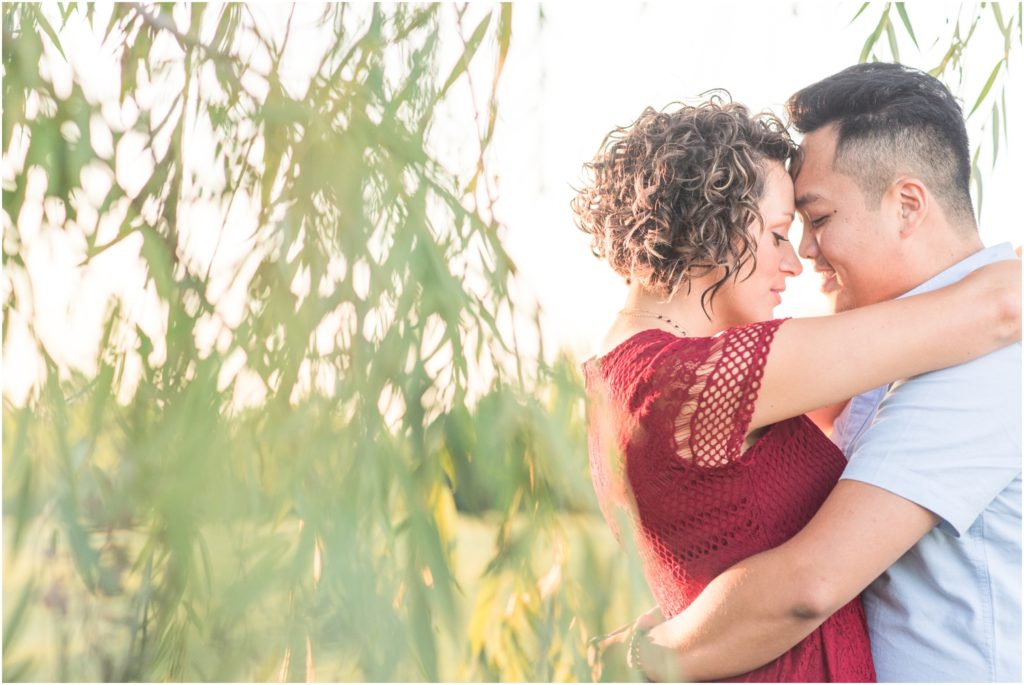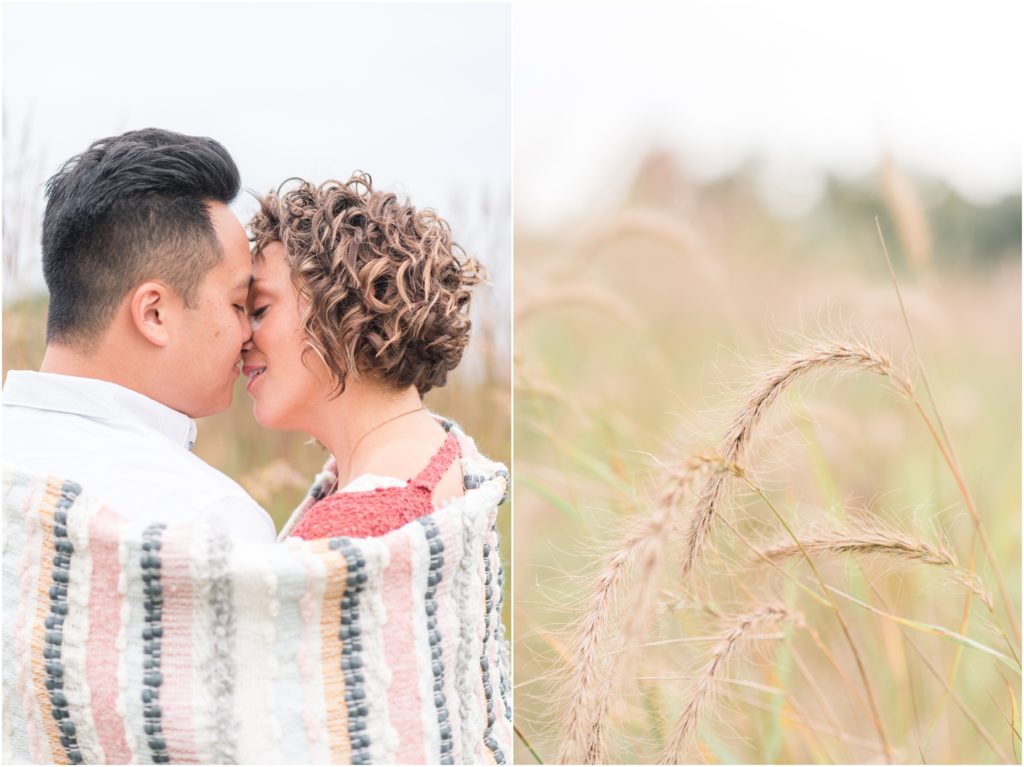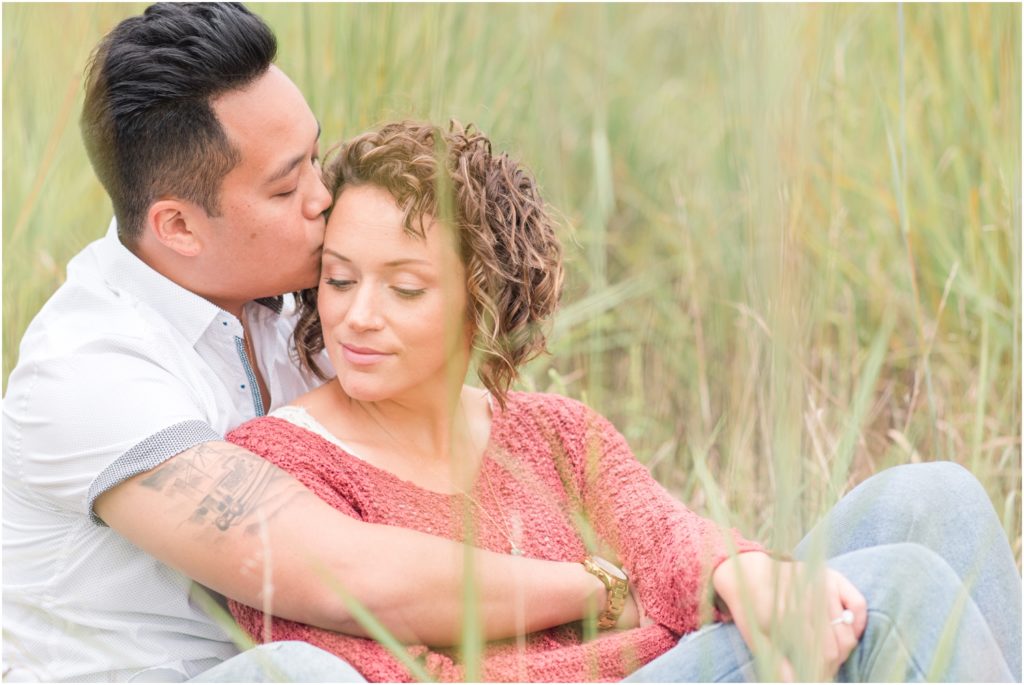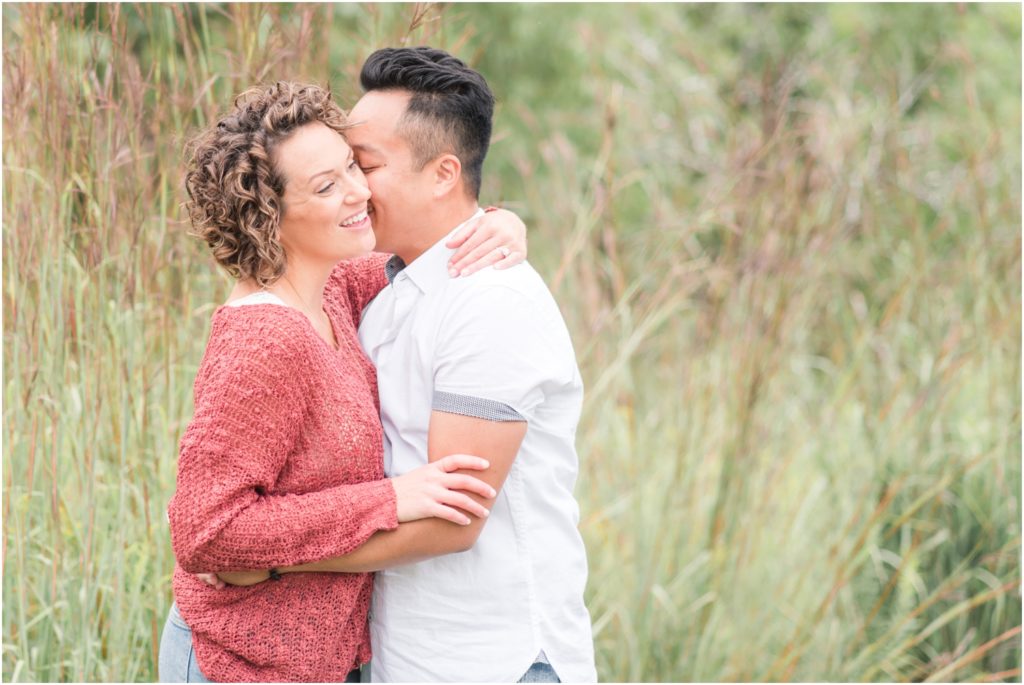 From Tiffany, Bride-to-be: "One thing to know about Toan and I, we love being outdoors, especially going on bike rides. We had been on a ride a few weekends before he proposed and we went to Coxhall Gardens. We randomly stumbled upon it, but I was absolutely in love. The flowers were gorgeous, the fountains were running, and it was just all together beautiful. I made Toan stop, get off our bikes and walk with me around the entire park because I loved it so much. About a month later (Oct. 6, 2018 to be exact!), Toan asked if I wanted to ride bikes that afternoon. Of course I was down for a bike ride! He kept suggesting we go around 3pm, but I wanted to go earlier. I kept asking him all morning if we could just go but he was so adamant about going at 3pm. When it was finally time to go, he insisted that he take his GoPro on his bike (something we had never done before). Then the entire ride he kept looking at his phone and checking his phone and texts. He told me we were riding through some neighborhoods...but we ended up at Coxhall Gardens instead. I had no idea where we were going because I am directionally challenged, lol. We got to this concrete gazebo surrounded by a water fountain and he got off his bike and told me to follow him. There was a purple box sitting on the ground in the gazebo. He started to pick it up. I was yelling at him not to mess with it because there was actually another bridal party there getting pictures. I thought it was theirs! He was like, "Tiff stop and listen...". Then he proposed. My heart felt like it was going to beat out of my chest...I was so happy and surprised that after 11 years of being together, he was finally asking me to be his wife. Toan's uncle and our two friends were there hiding in the bushes. His uncle was taking pictures of the entire engagement and his friends hopped out of the bushes and gave me a huge bouquet of flowers that Toan had gotten for me. It was the sweetest moment...one of the only times I've ever seen Toan cry. The rest is history!"
Congratulations to Tiffany and Toan on their engagement! Well wishes on your wedding at Bash later this year!
To read more about this engagement session with Rose Courts Photography head on over to her blog post. To get in touch with her right now, view her vendor profile page.
FEATURUED IN THIS POST
Weddings In Indiana
---