Wanting to "spice" up your wedding menu? Jeanette Molina of Jeanette Molina Catering sheds some insight on her favorite wedding menu, latest catering trends and tips for finding a caterer. Check out her helpful tips below!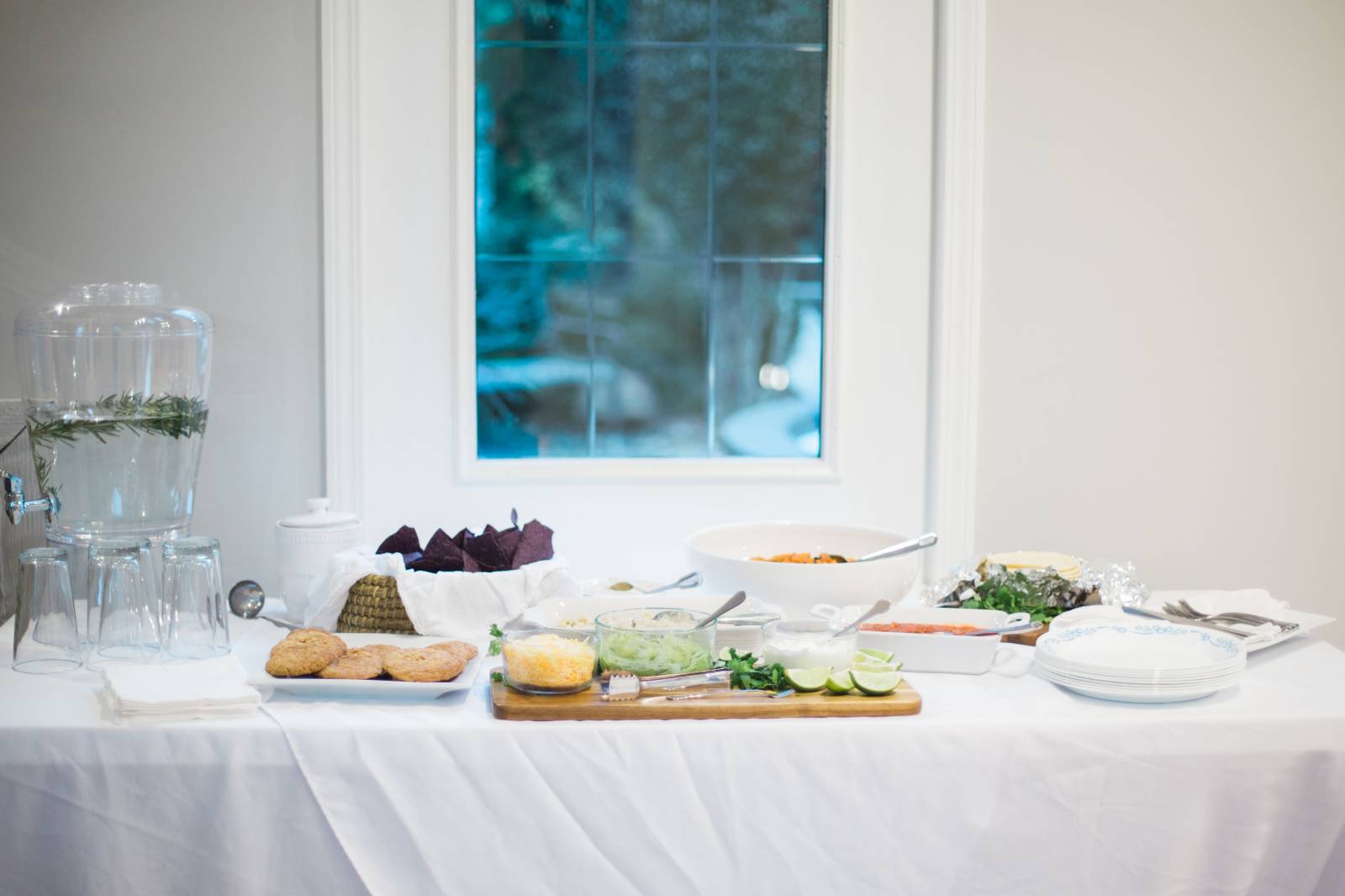 Do you specialize in certain cuisines?
We specialize in custom cuisine that is as unique as your event! We do offer several sample menus for our clients to choose from, and are happy to help inspire your menus during our initial consultation. This includes some great options such as, BBQ and Mexican to more elegant meals with beef tenderloin or rack of lamb as the stars. We understand how important this day is for our clients so we take special care in make your event elegant and an illustration of who you are. Whether that be including anything from custom ingredients to special menu items and themes, we are here to make your menu memorable.
Tell us about YOUR favorite wedding menu.
Our favorite Wedding Menu is:
- Appetizers: Bacon wrapped dates, caprese salad skewers, shrimp cocktail (or shrimp taco bites for Mexican themes!), and a beautiful cheese board.
- Dinner: Herb marinated beef tenderloin, buttermilk mashed potatoes, whiskey glazed carrots, fresh garden salad and slow rise rolls.
What's your most valuable piece of catering advice for Indiana wedding couples?
We always encourage appetizers! They make a beautiful welcoming gesture to have when guests are arriving and start your event off on a sweet (or savory!) note. The more modern choice for weddings is to offer an appetizer intermission in between the ceremony and waiting for the bridal party to make their entrance. Whether you have some extra time during certain events or want to have a welcoming atmosphere when your guests arrive - appetizers are the perfect addition.
What trends are you loving in 2019?
Wedding meals used to be very predictable in what the menu would consist of, now we are seeing a continued rise of themes or inclusions of favorite menu items that would normally be untraditional...which happens to be our forte!
We also have noticed an increase of what is referred to as a roaming dinner. This is when we have a hearty extended cocktail hour with small plates without a formal dinner. It's becoming increasingly important for people to allow their guests to spend more time mingling with small bites of more dishes rather than being seated for a full meal.
FEATURUED IN THIS POST
Weddings In Indiana
---