Mollie and Tyler have a special connection. After meeting at Purdue University as undergrads, they went on a 7 HOUR FIRST DATE! They spent their time laughing, and getting to know each other the whole time. Both said it was so comfortable and easy. Check out their engagement photos by Autumn Howell Photography and learn more about their love story below!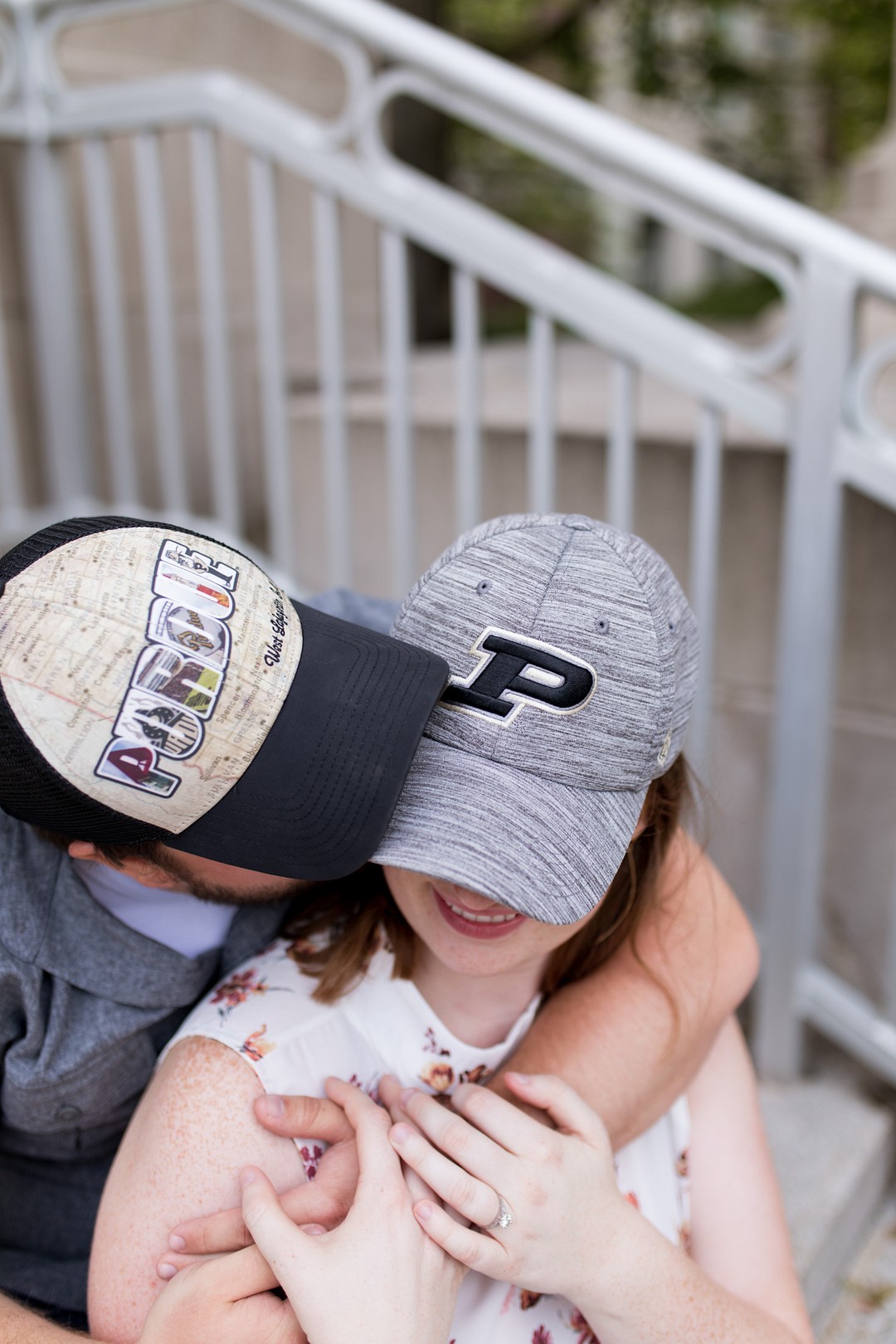 This couple loves to travel, eat yummy food and the great outdoors. On top of alll that though, Mollie says her favorite aspect of their relationship is being "fully known and know that we're unconditionally loved by one another." *awhhh*
When asked how did they know they were meant to be, Mollie had this to say--
"I knew Tyler was the one weeks after we started dating. We were talking about getting married some day months into our relationship. At Purdue, the legend is that if you kiss someone under the bell tower that's in the center of campus, you'll marry that person. Tyler and I would always beeline to the bell tower to \"lock it in \".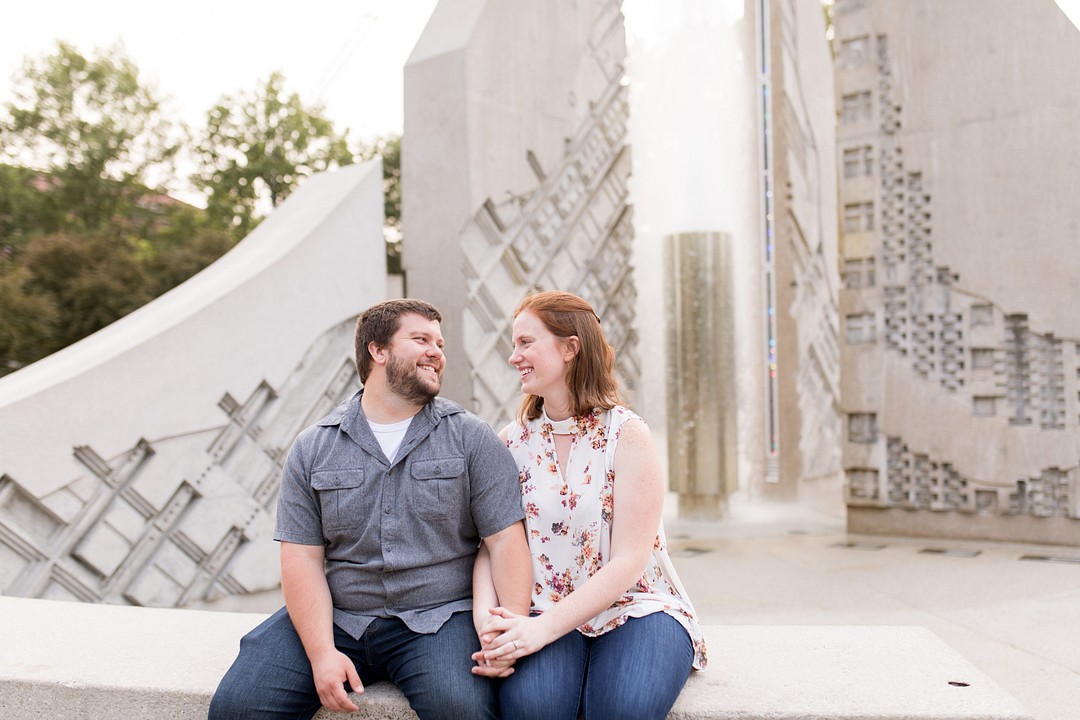 We just love this love story for all the romantic vibes they shared with us. Including the very special sentiment of her engagement ring.
"My engagement ring was my great grandmother's engagement ring. My mom was given the ring when my great grandmother passed away. I always hoped that I could wear the ring as my engagement ring to honor my great grandmother. When Tyler went to ask my parents' permission, my mom had the ring ready for him!" - Mollie, Bride-to-be
Mollie and Tyler are tying the knot on Leap Year 2020 and cannot wait to begin their lives as husband and wife. Congratulations to them both!