The search for this cover feature was highly anticipated amongst the submissions team. We received several submissions and we decided we were looking for a real wedding to give it a little switch up. Styled shoots are amazing as they showcase the talent and limitless possibilities a couple can envision for their wedding when you have an incredible vendor team, but--this wedding is Pinterest dreams coming to life! Amongst The Vines was inspired from the gorgeous photos Rakoteet Photography captured of the stunning rows of vines during their Finley Creek Vineyards Wedding Reception.
Wedding Vibe
Finley Creek Vineyards has a rustic yet elegant vineyard feel and clearly didn't need excessive decor to bring a luxury element to the reception. Eucalyptus greenery table runners make the elegant all-white linen design pop on the head table. With pillowy, white florals in the bouquets against Katie's perfectly fitted sheath wedding gown, this gorgeous bridal look was complete with a crown-placed veil.
Katie and Justin had a large wedding party of 18 people. The blush bridesmaids dresses against the navy groomsmen suits make for a beautiful and classy contrast and we a here for it!
Photos // Rakoteet Photography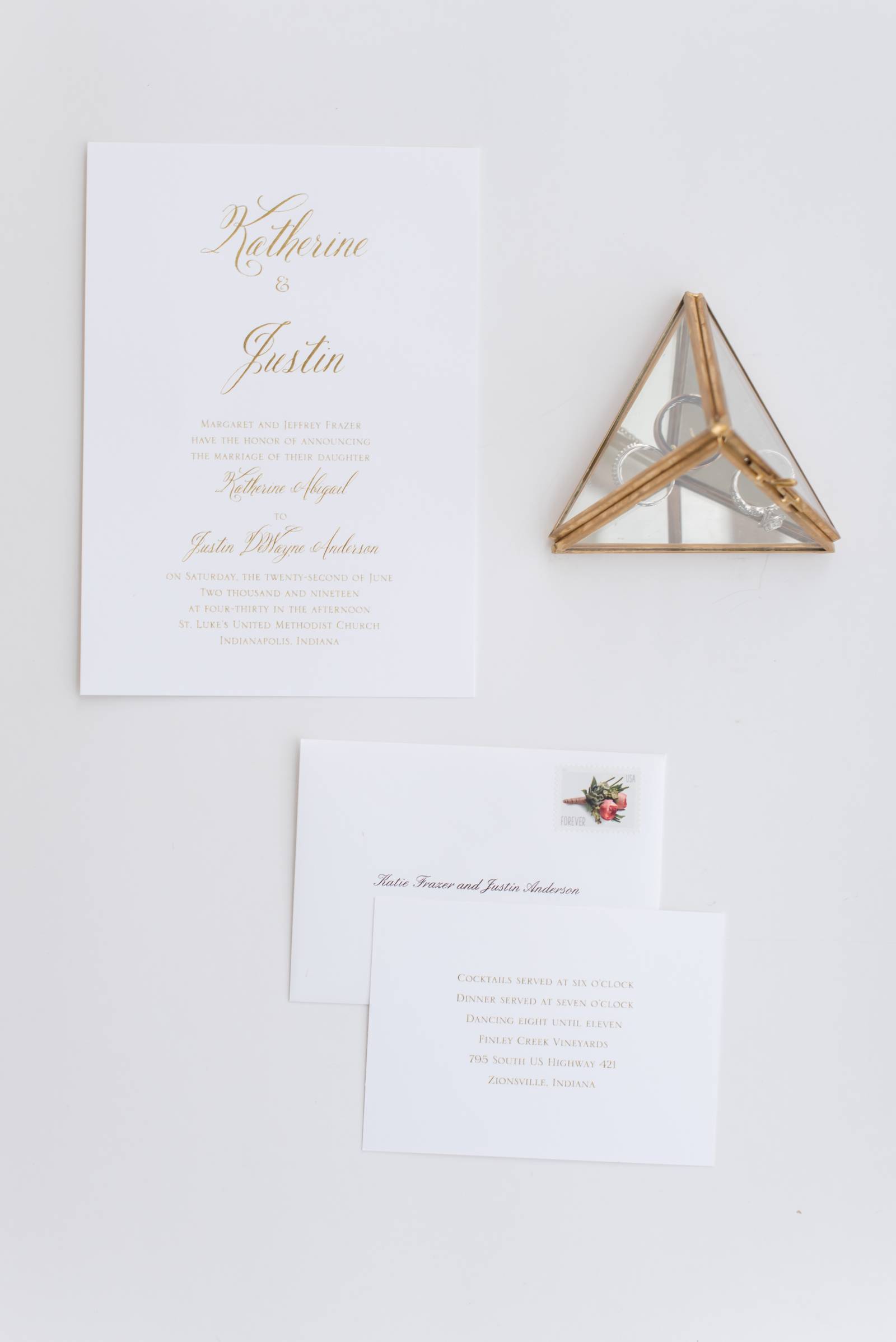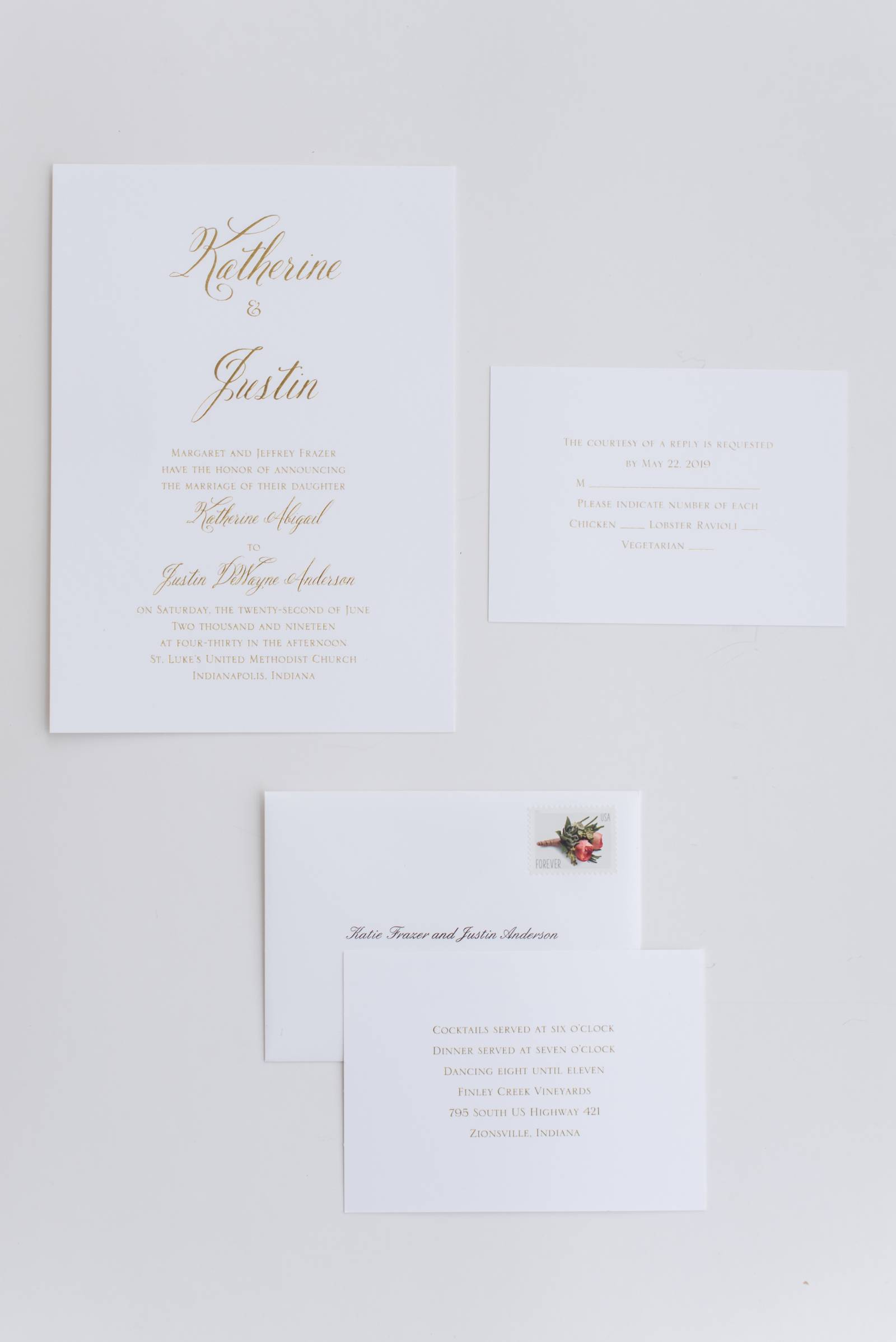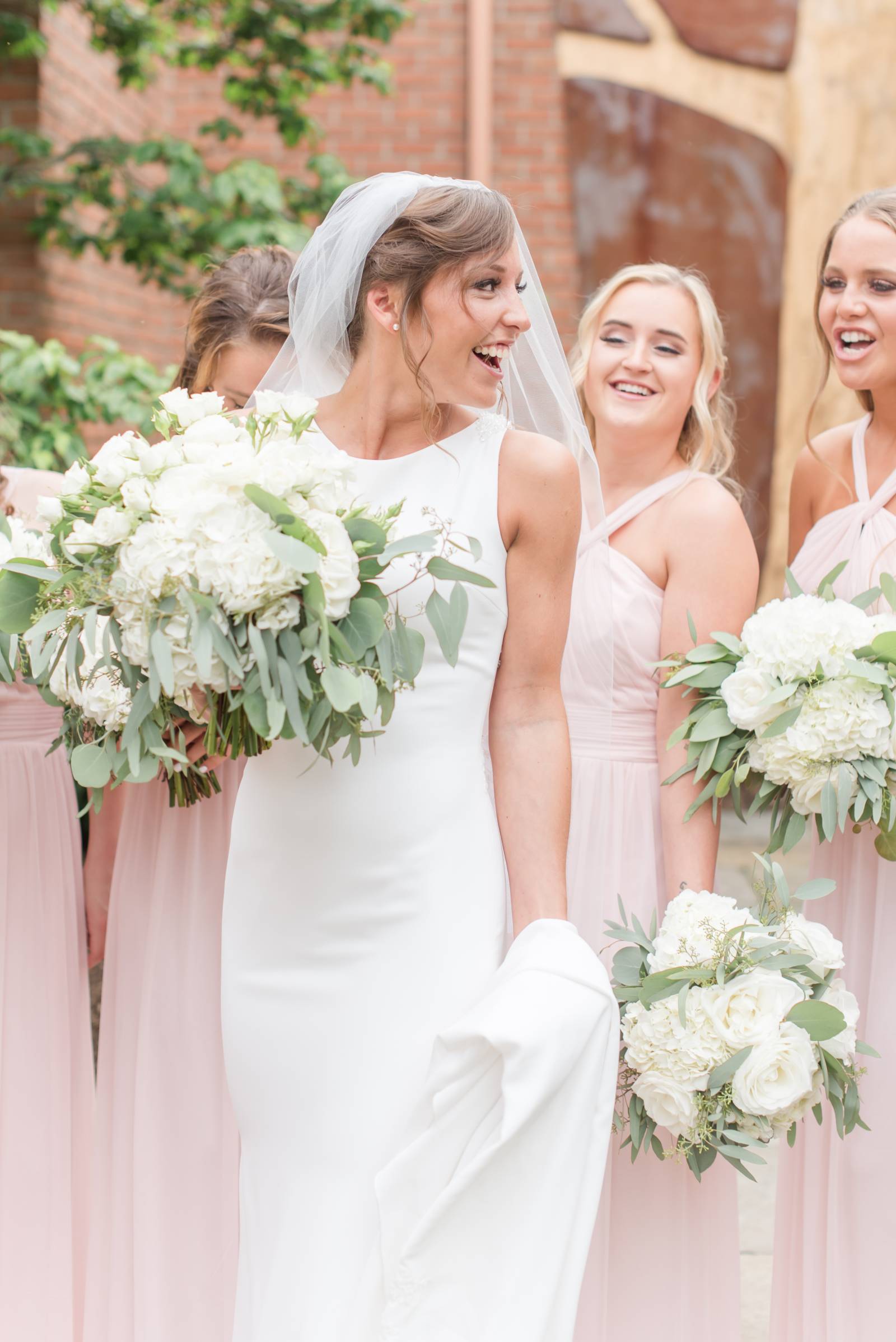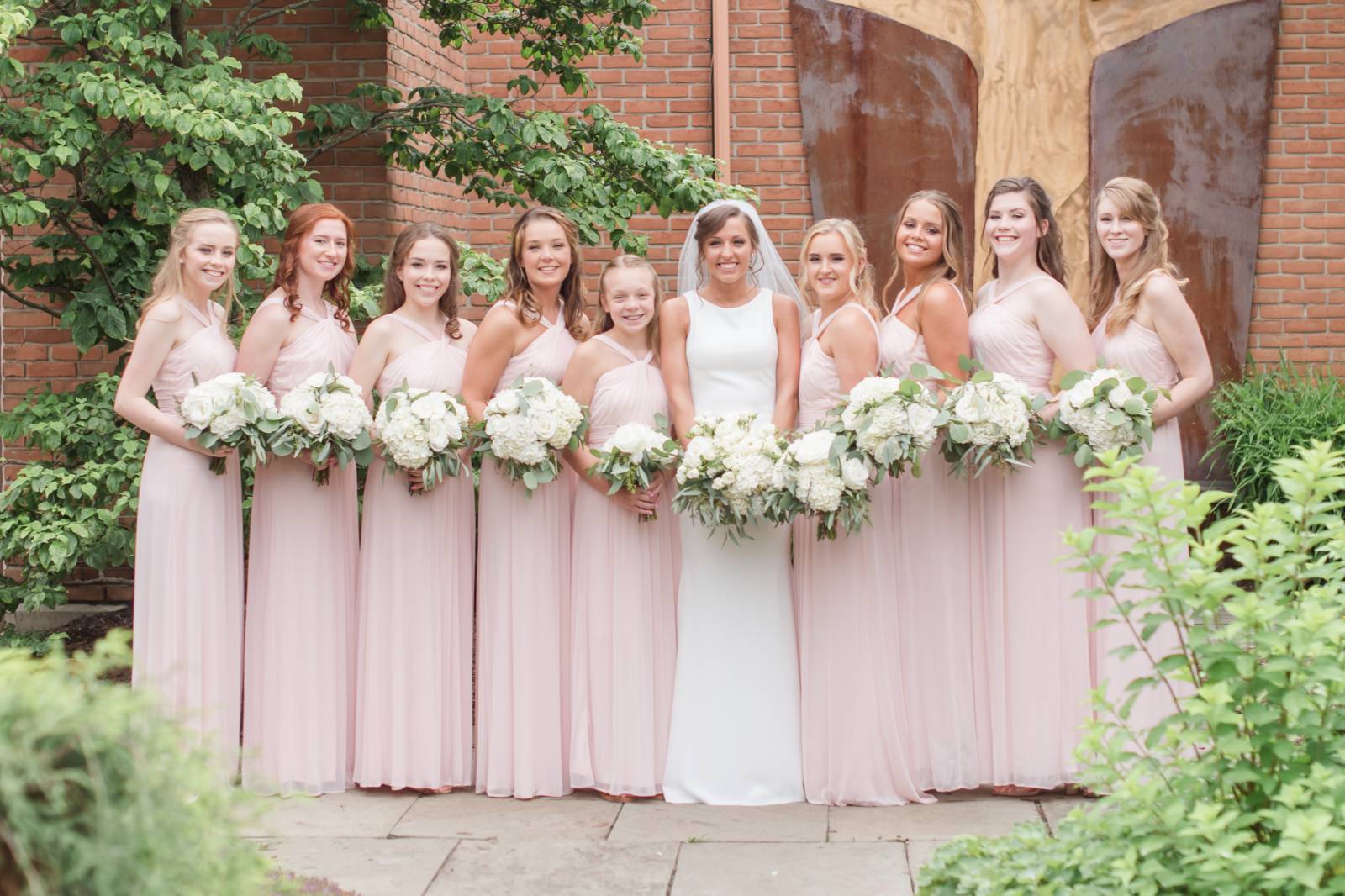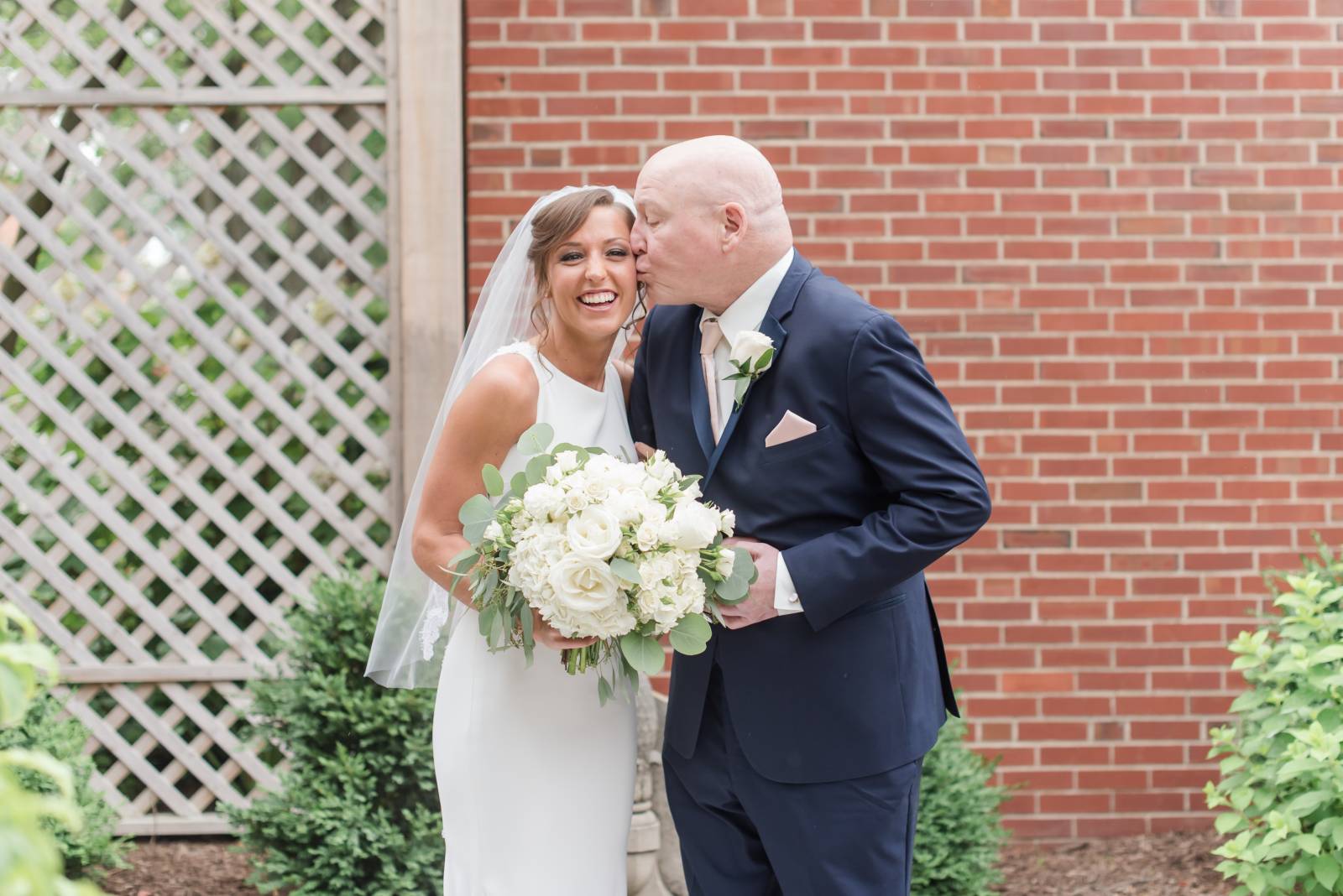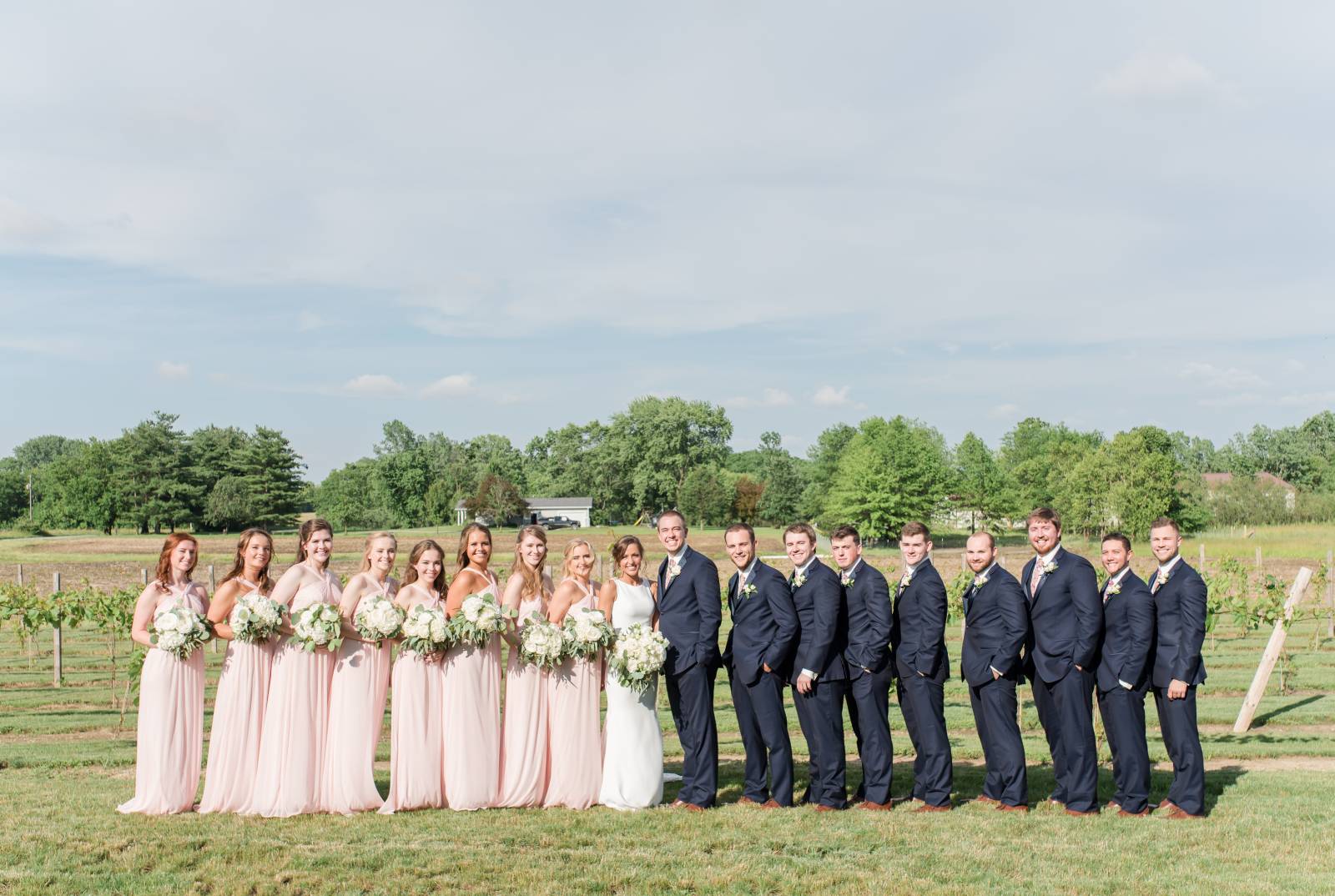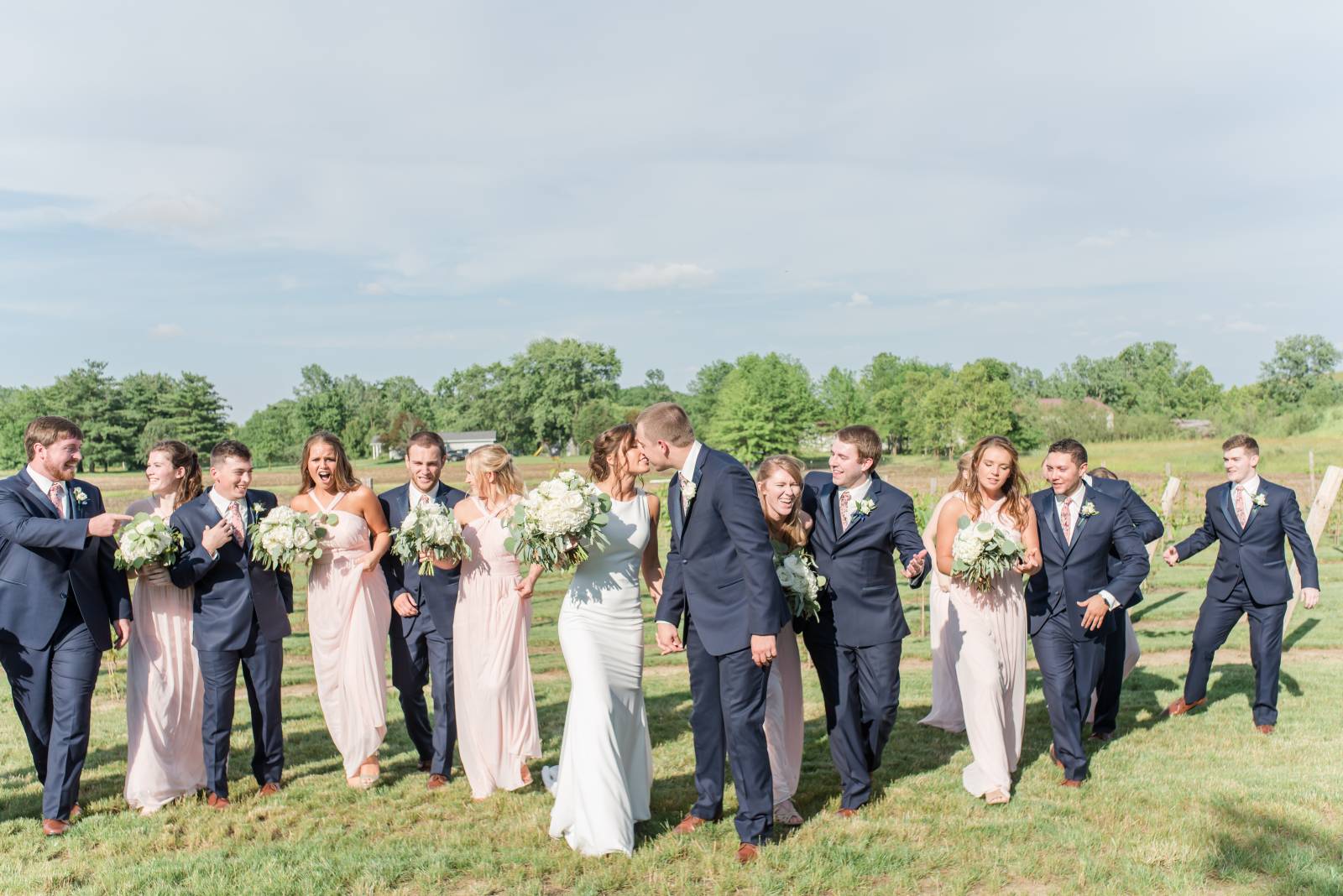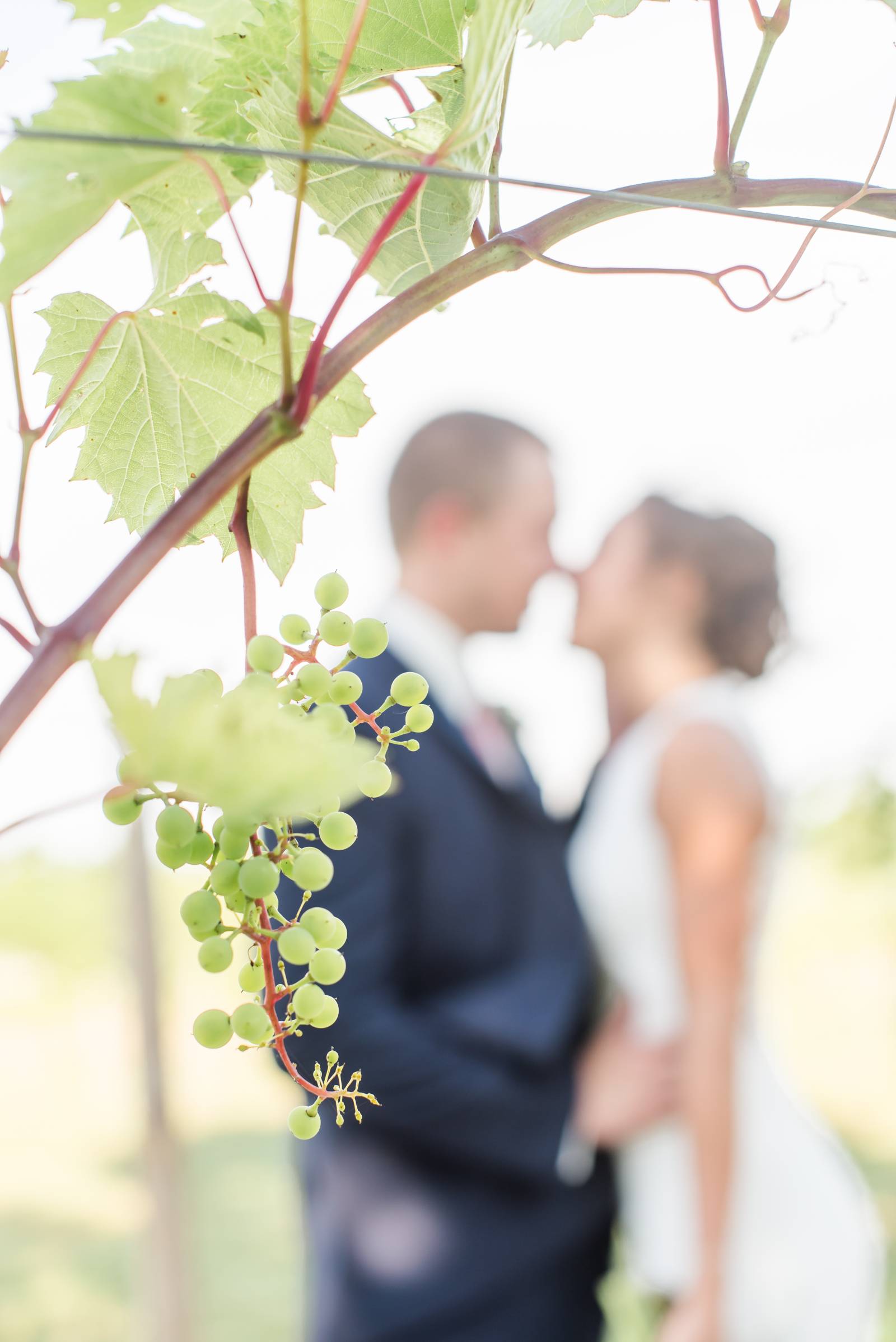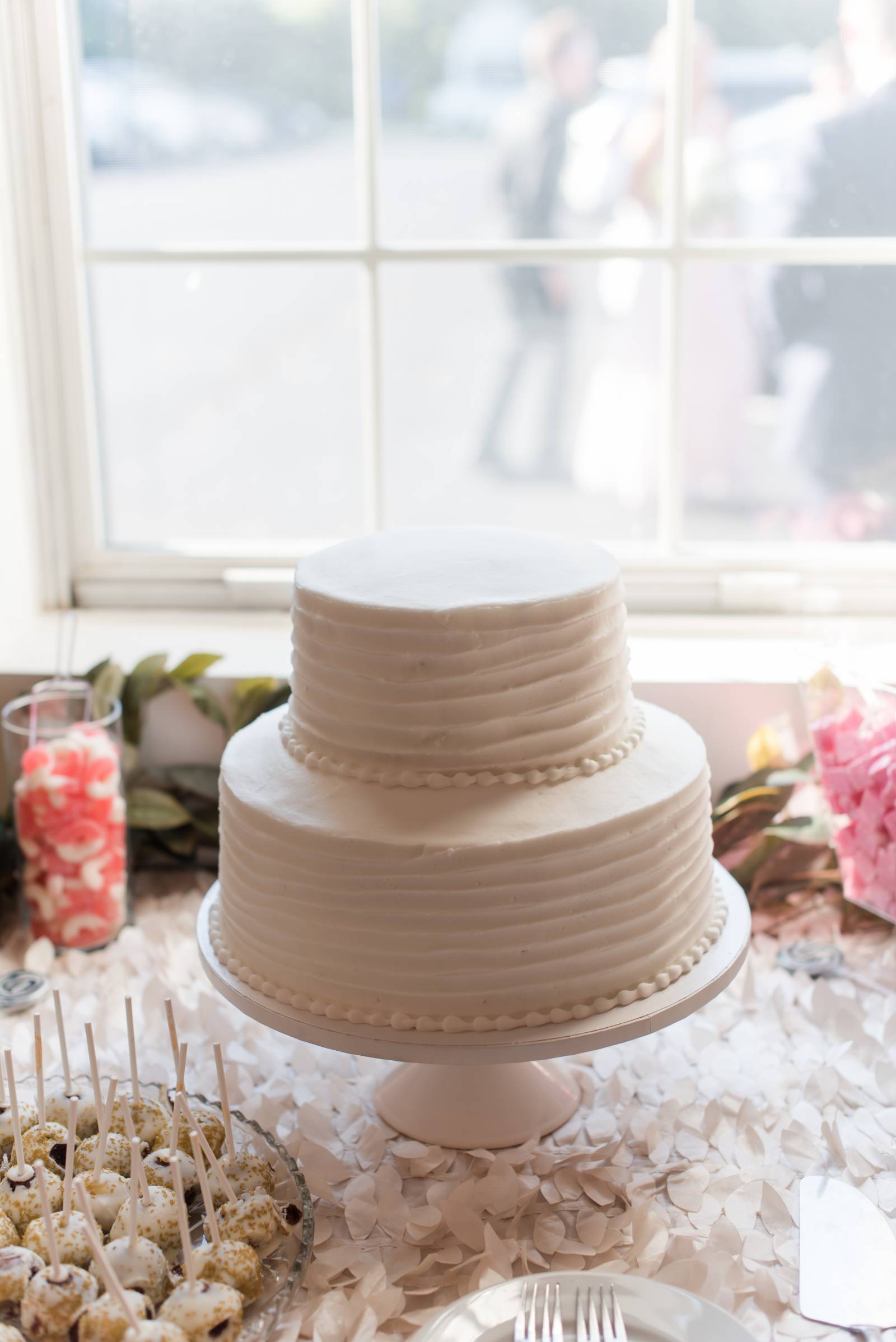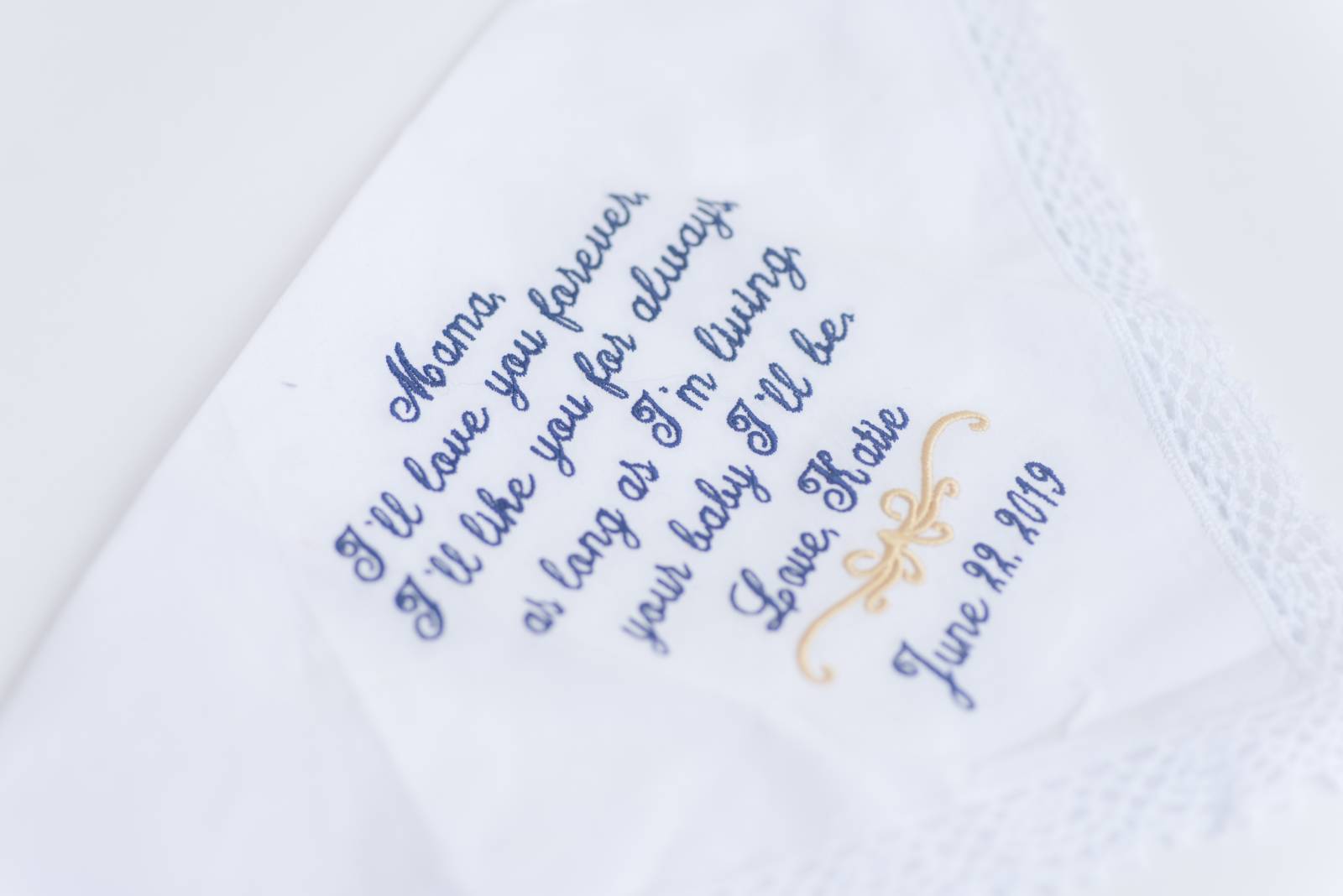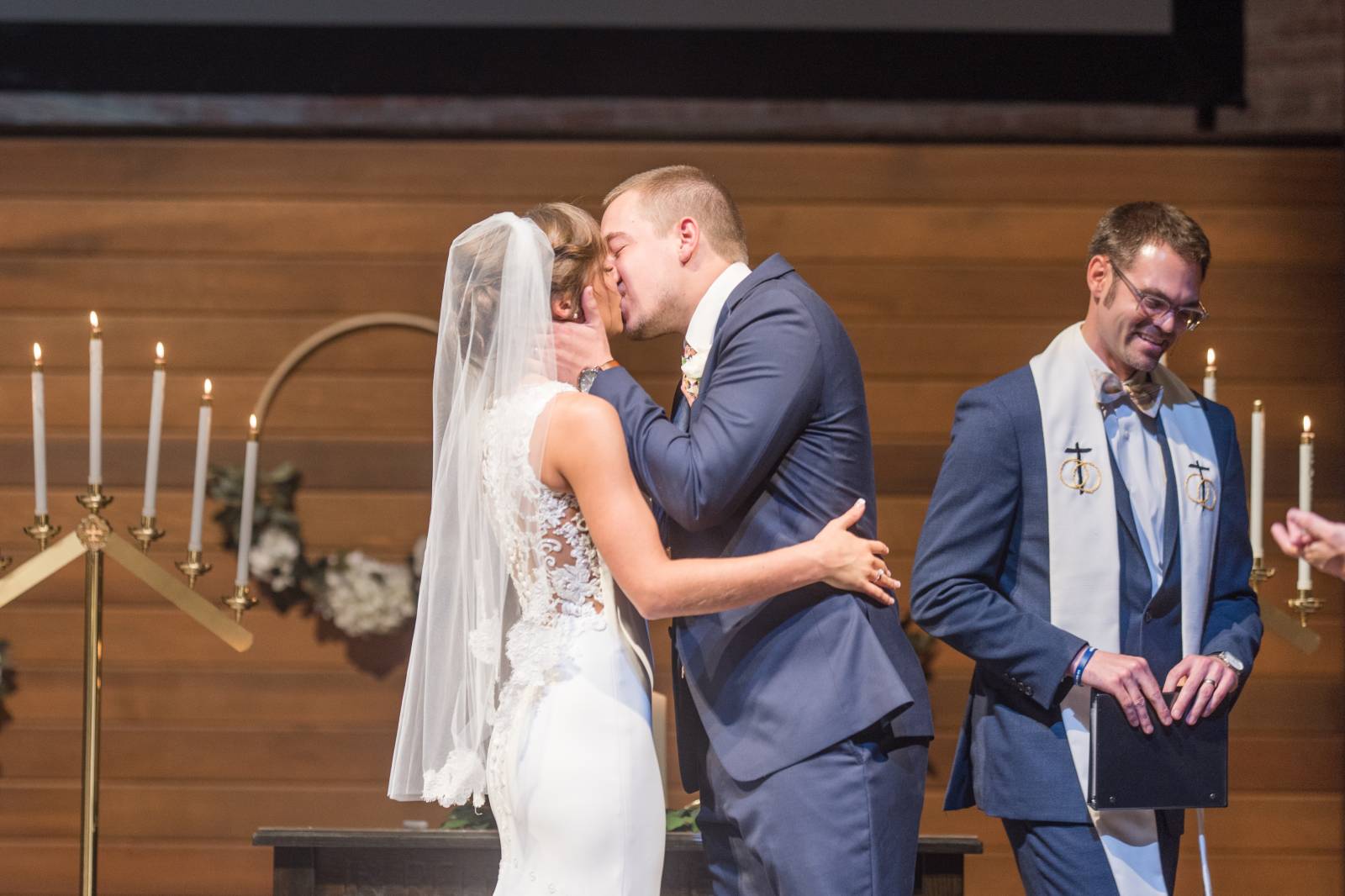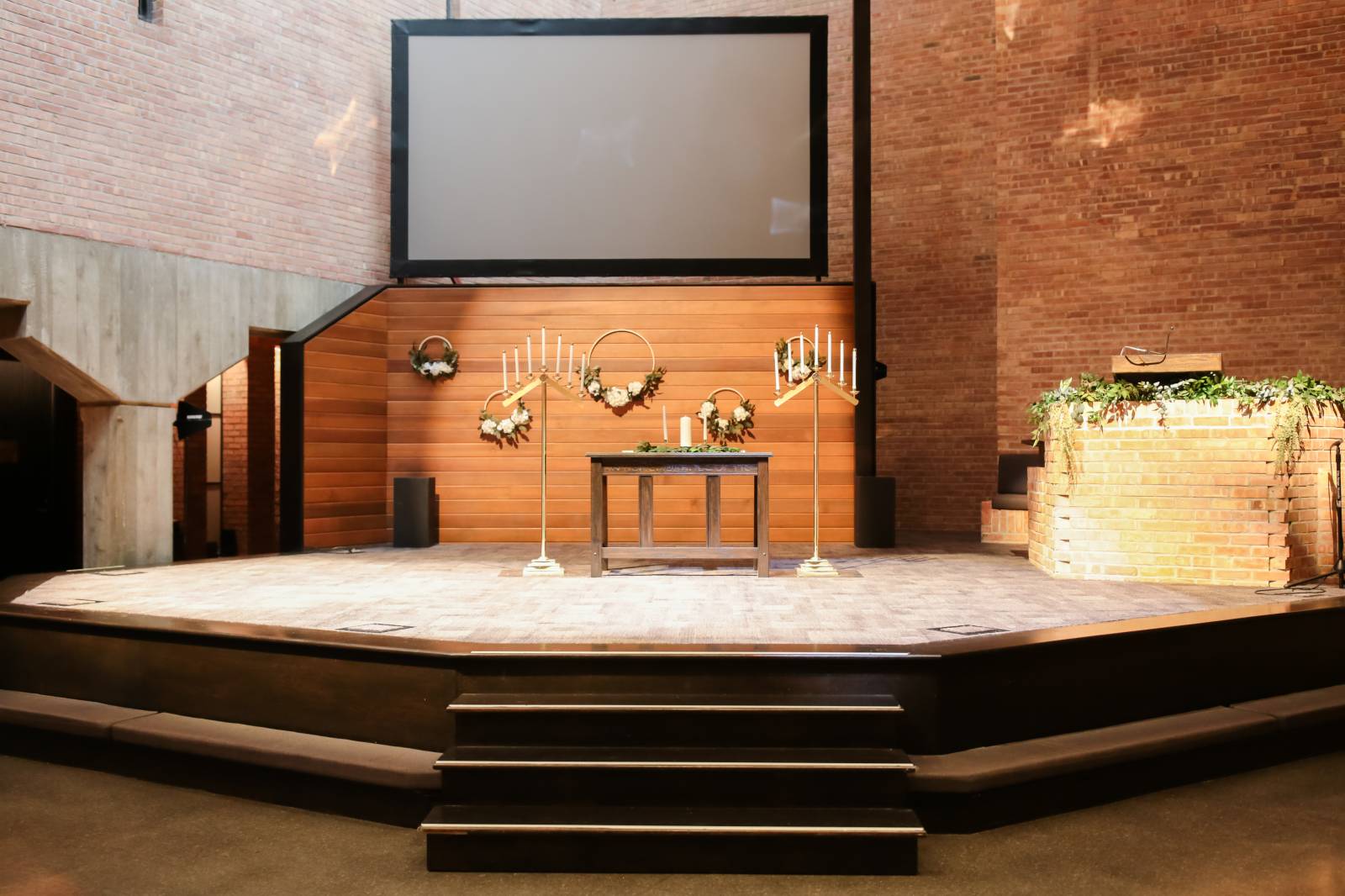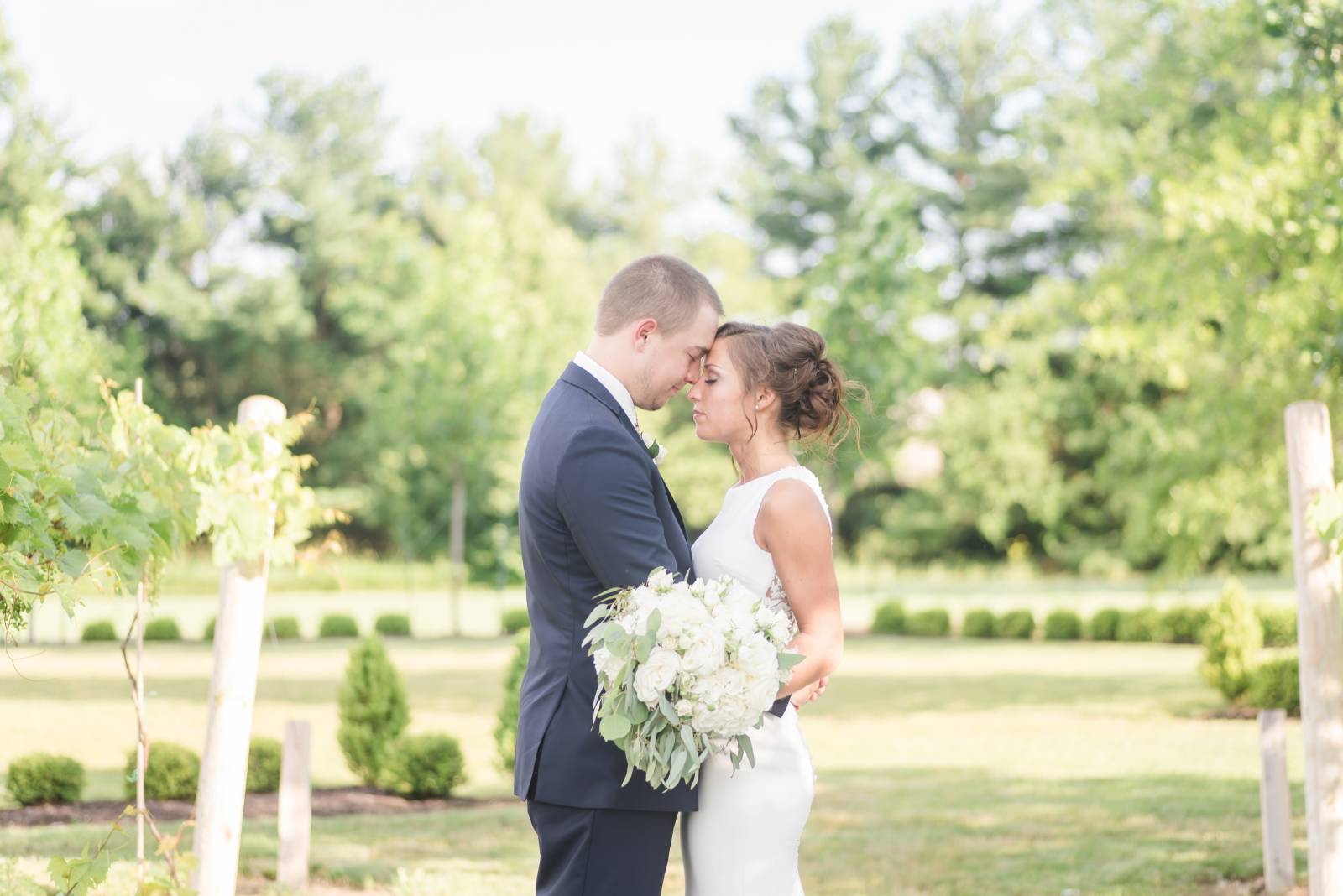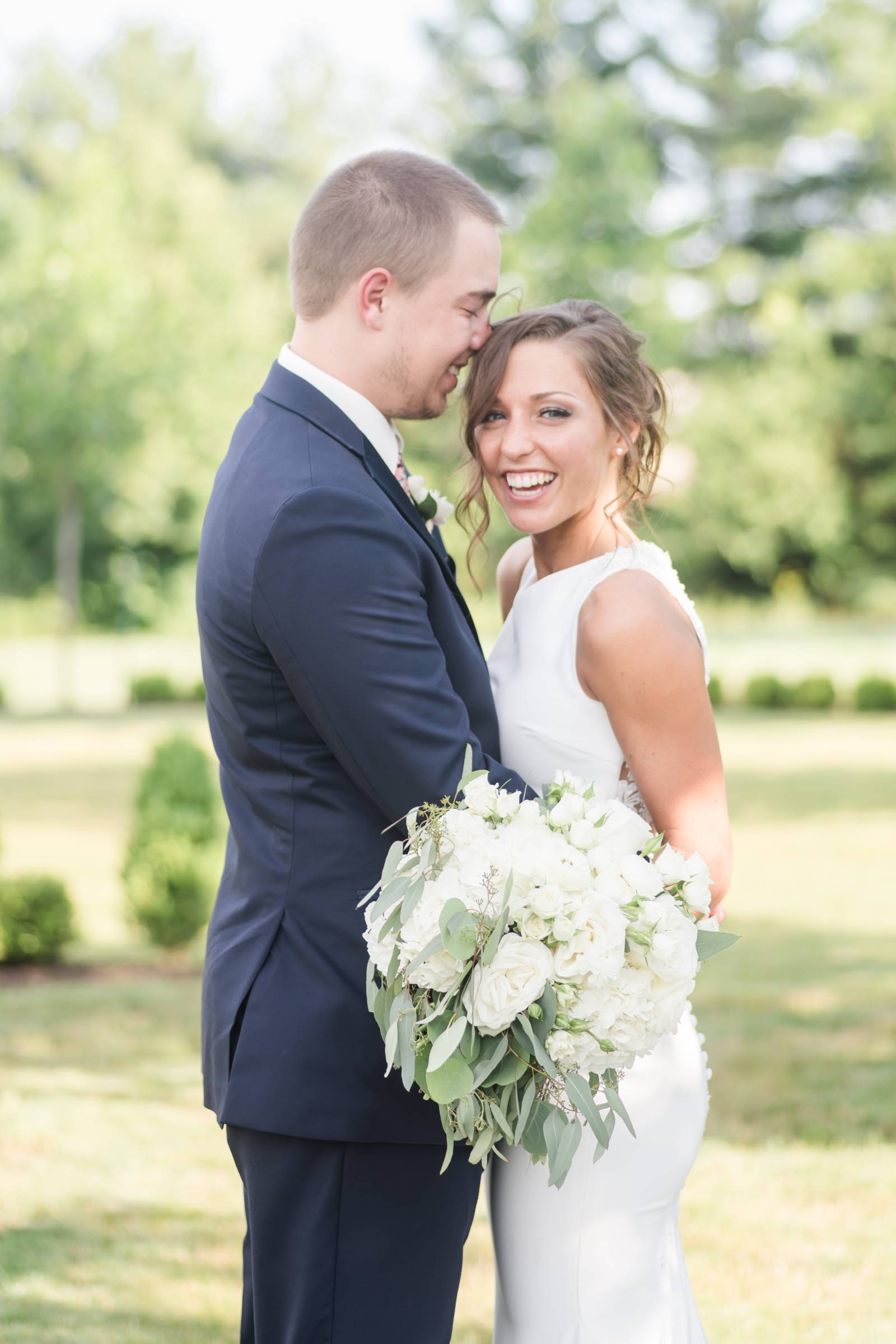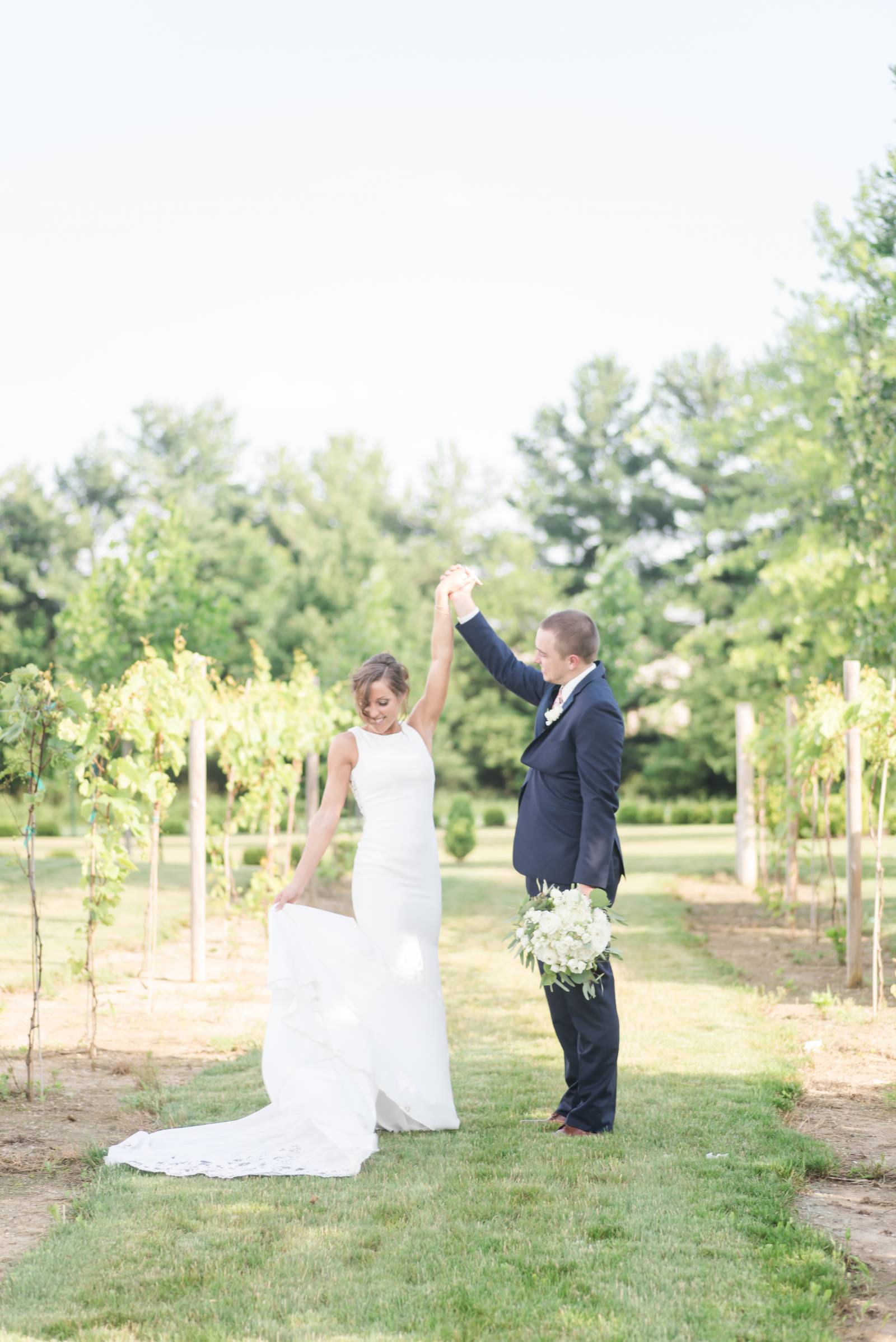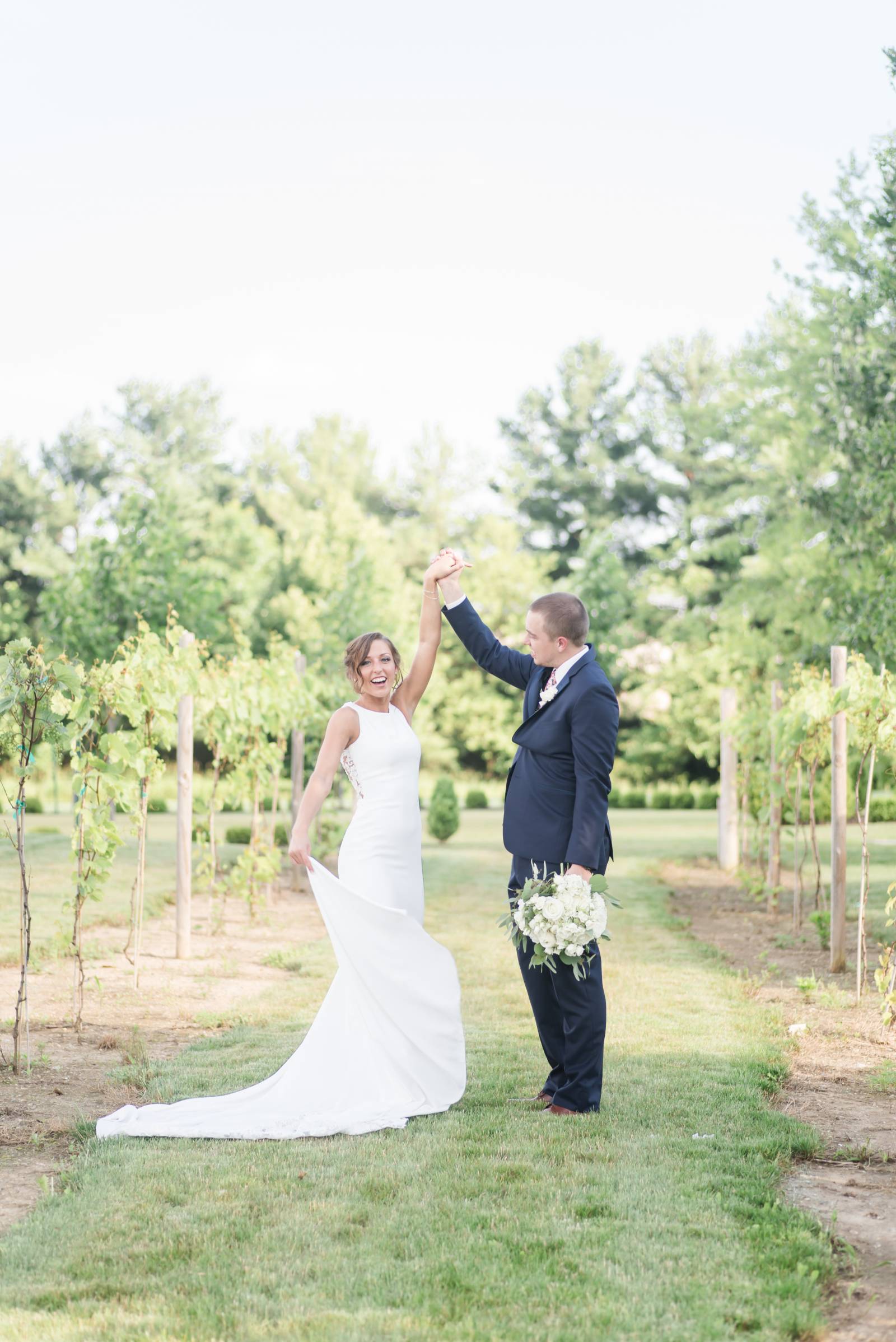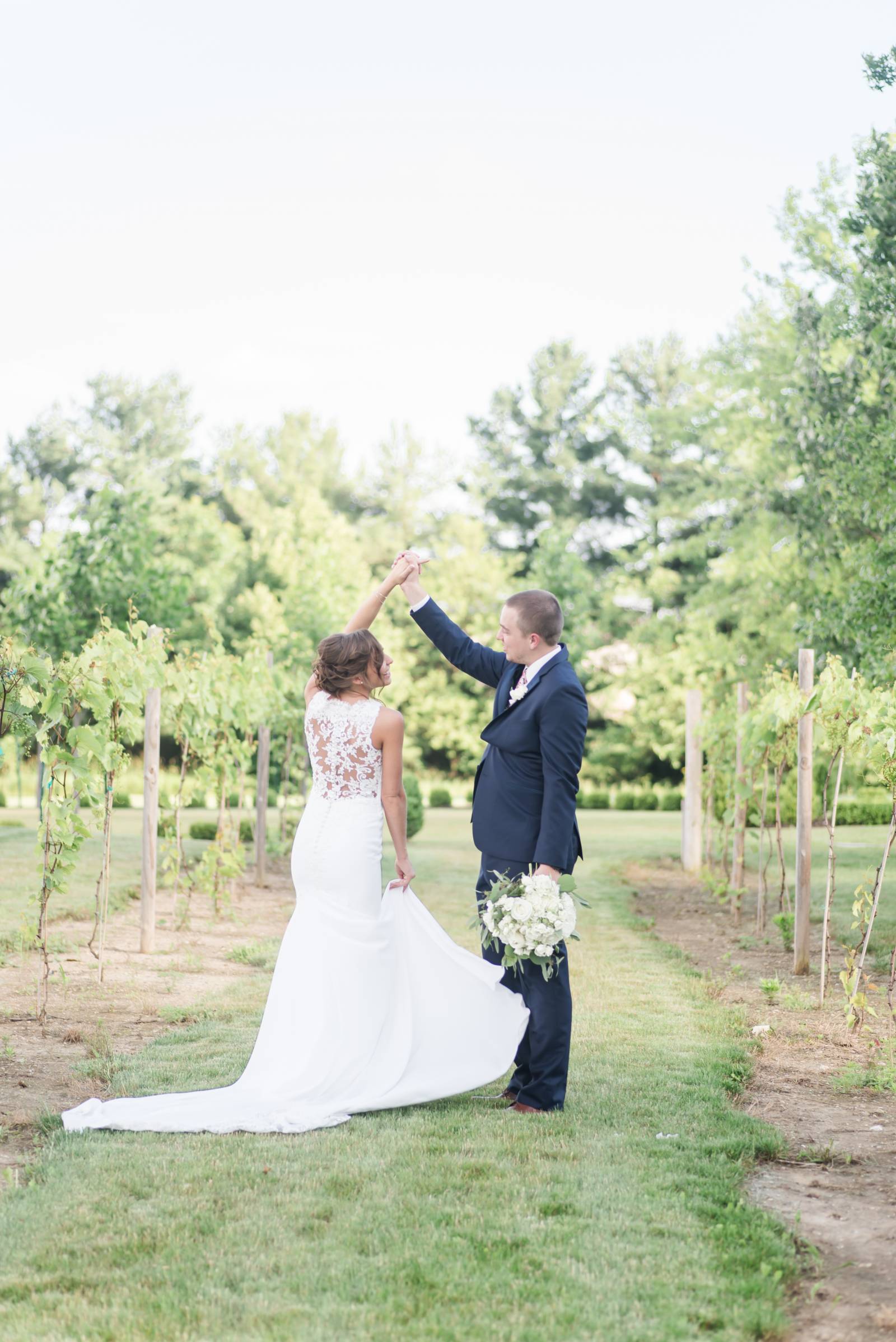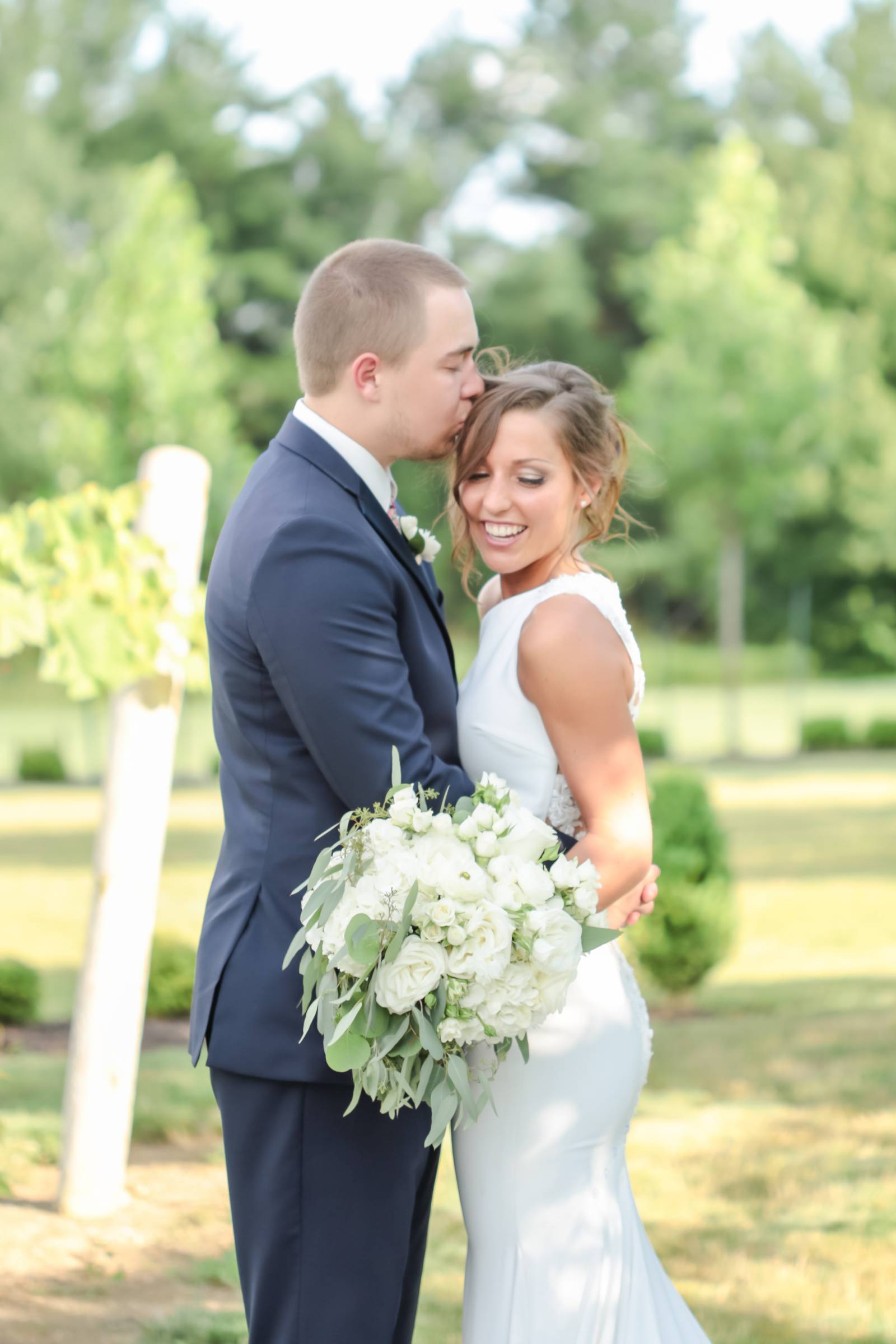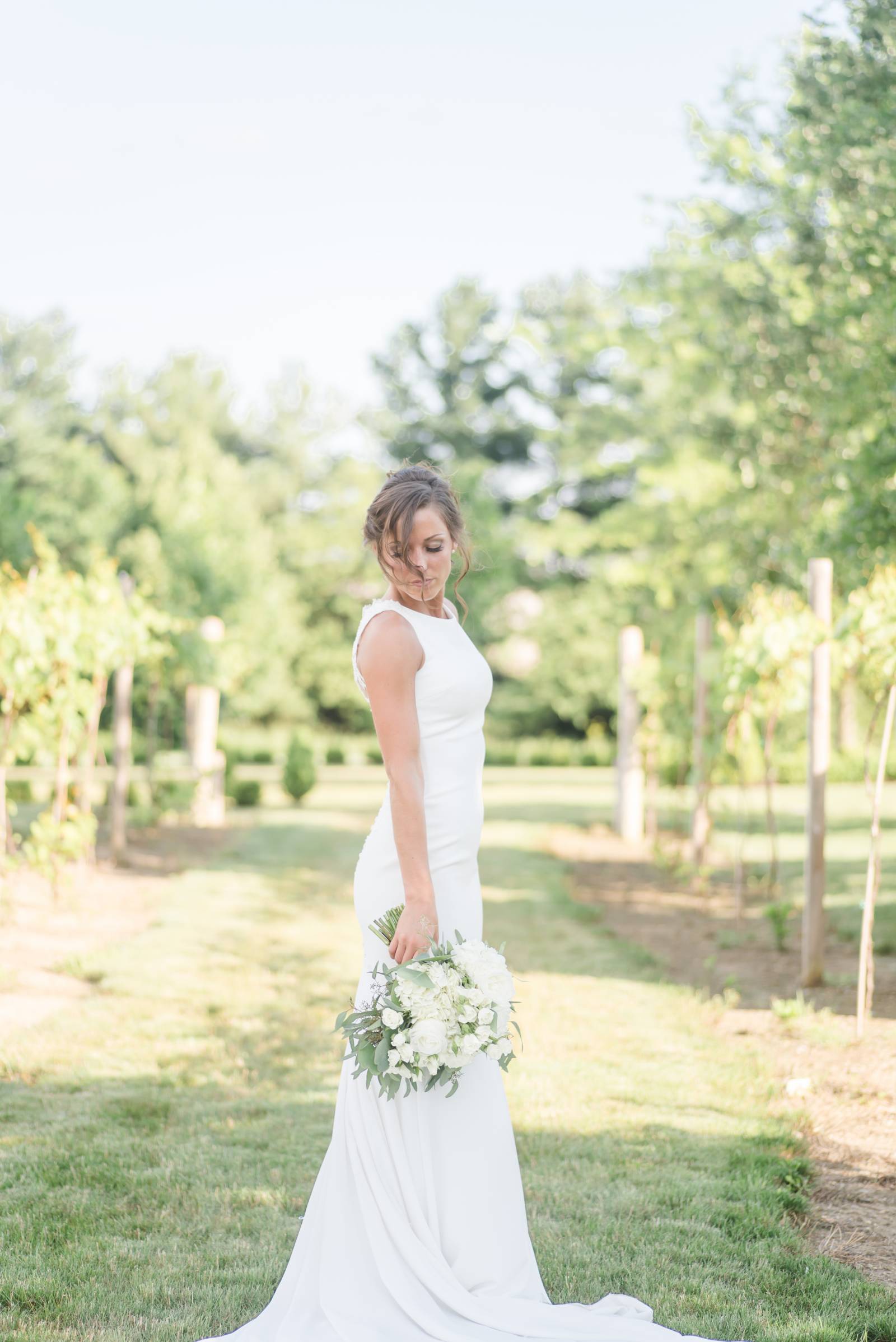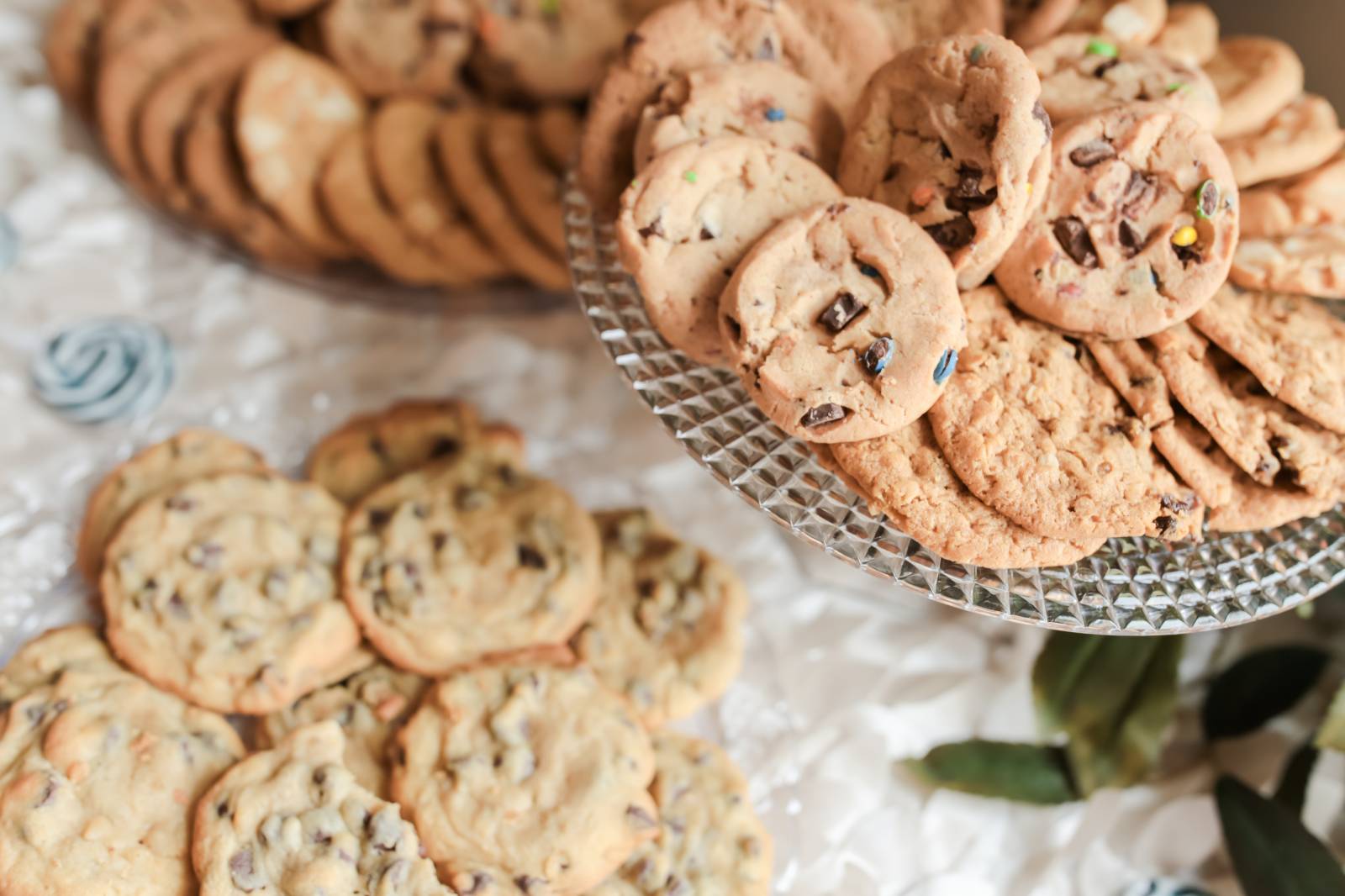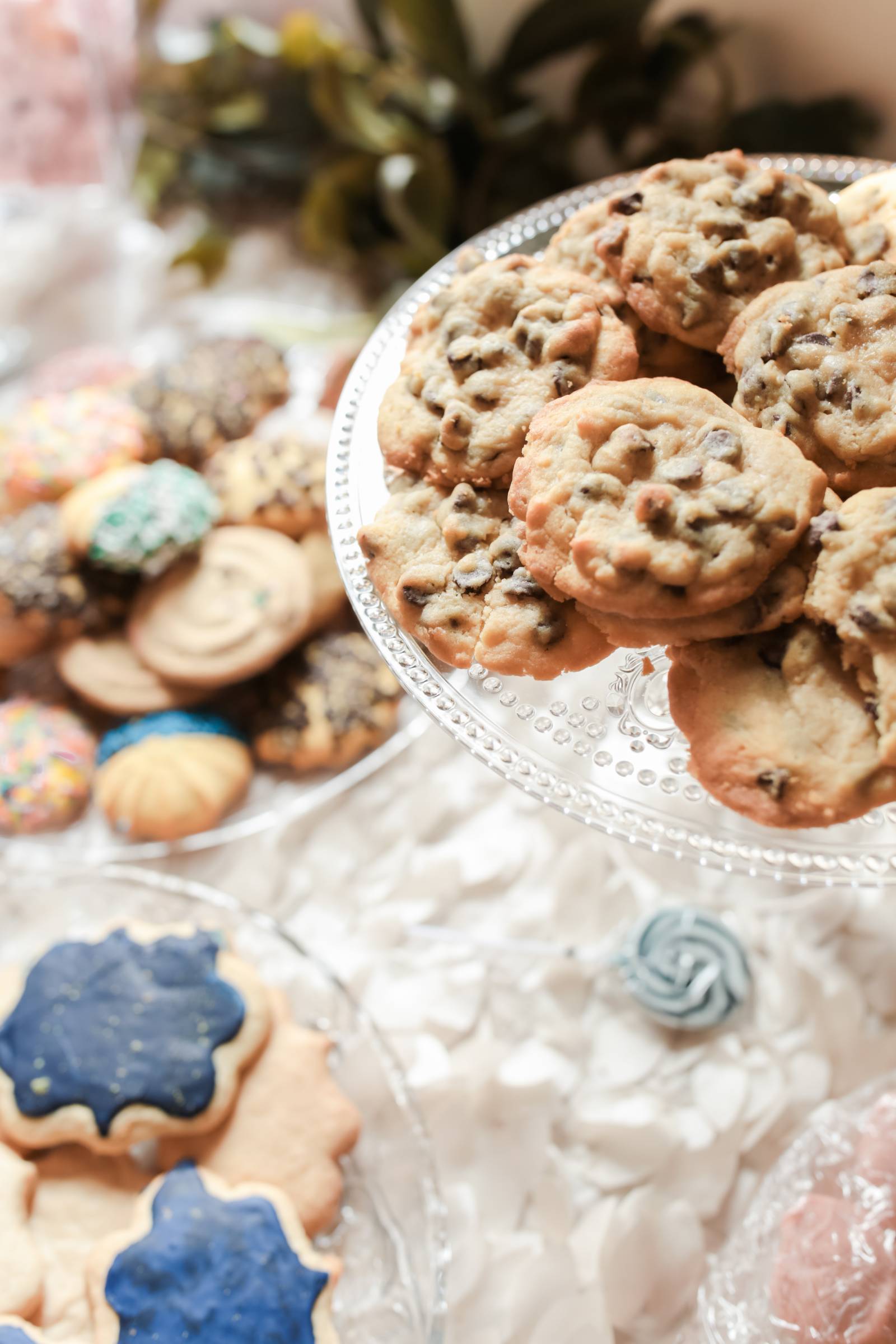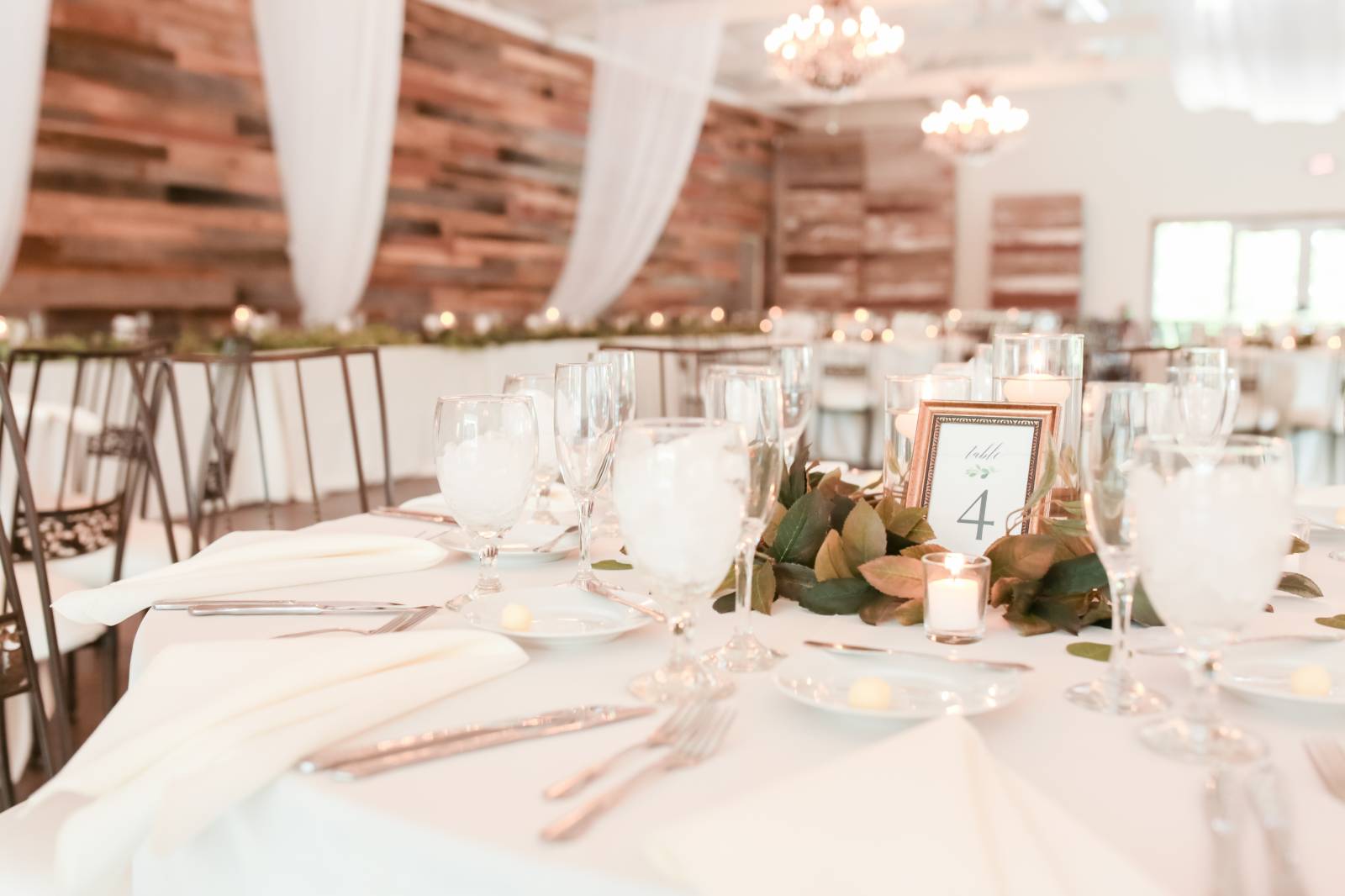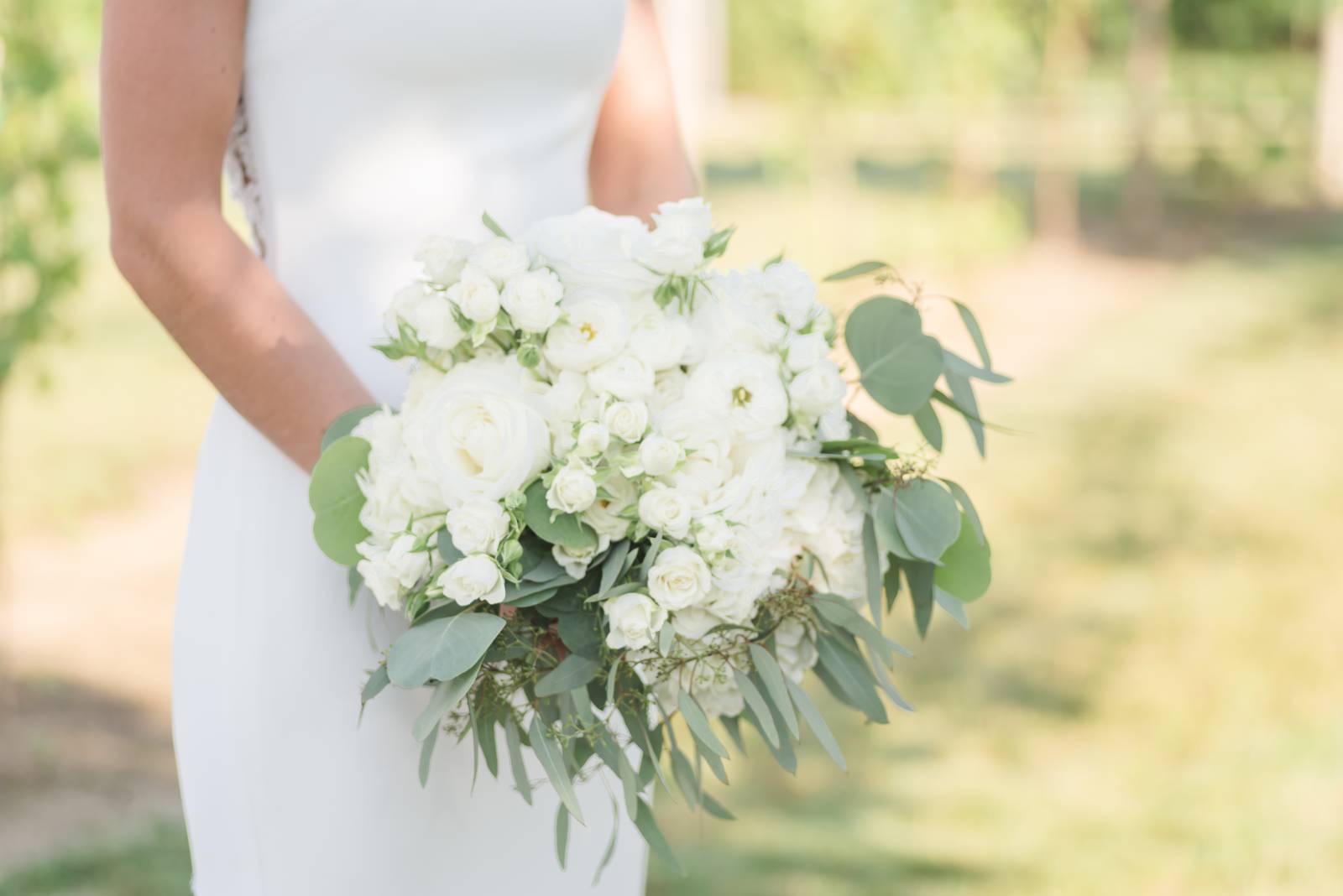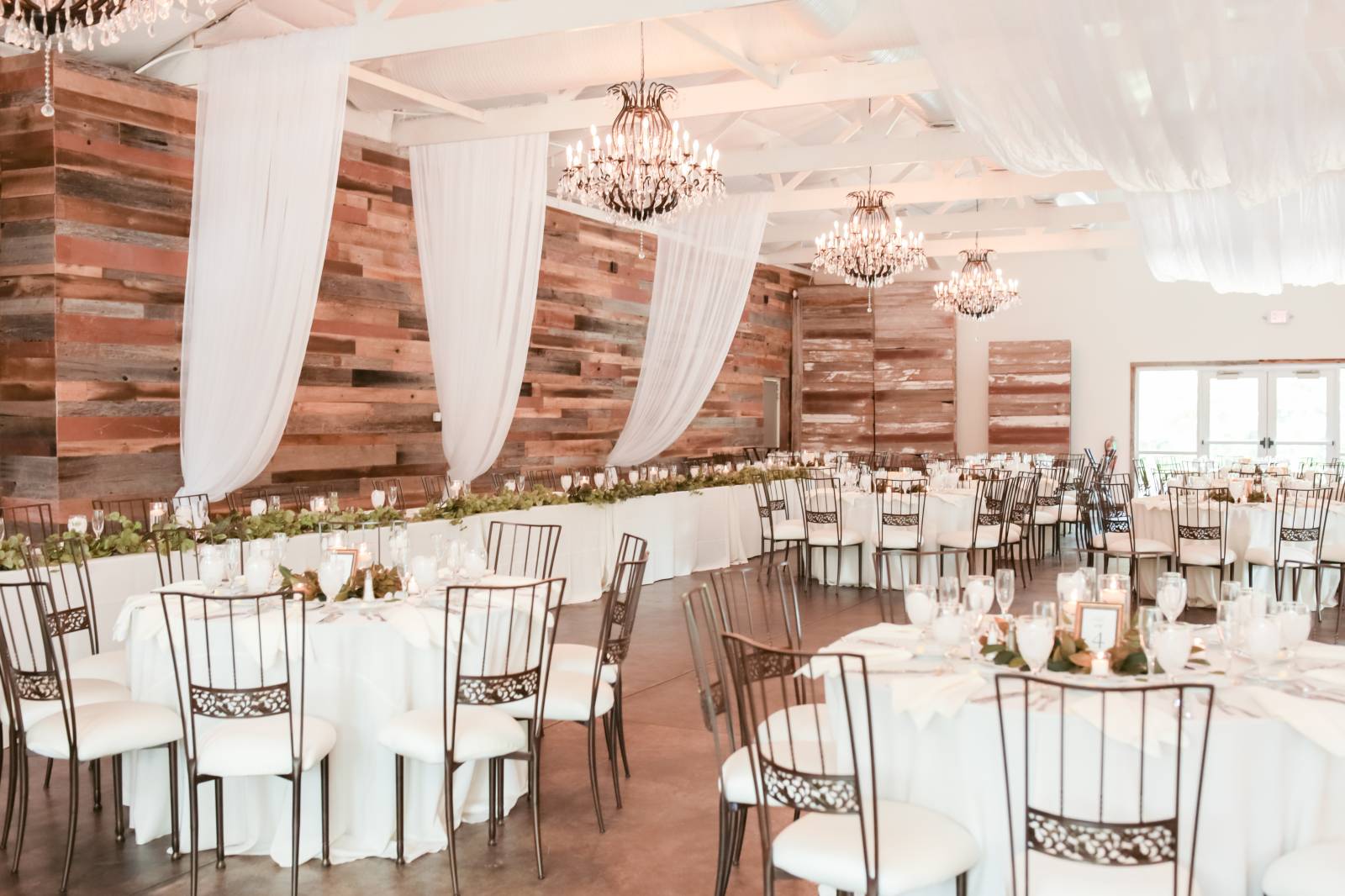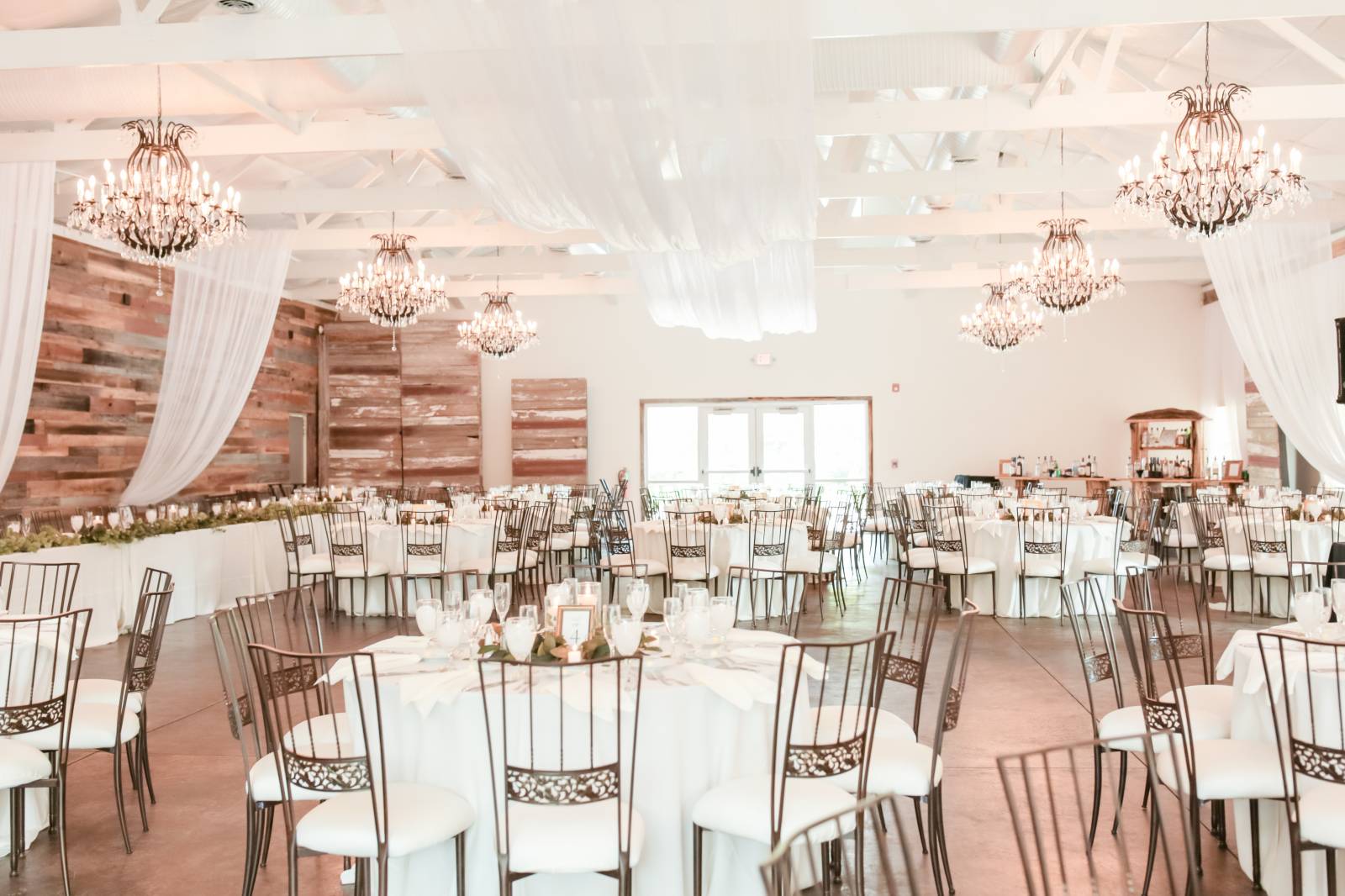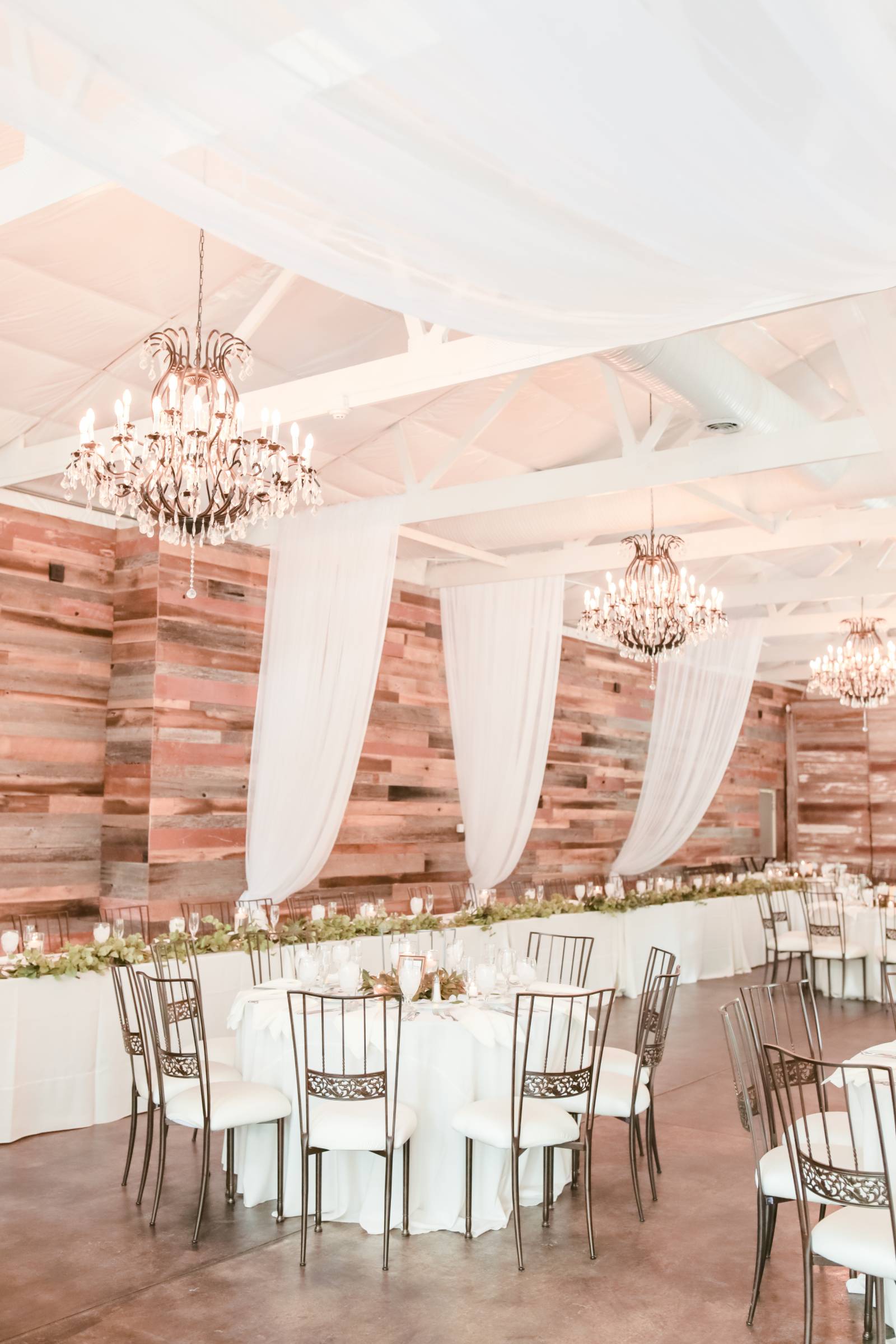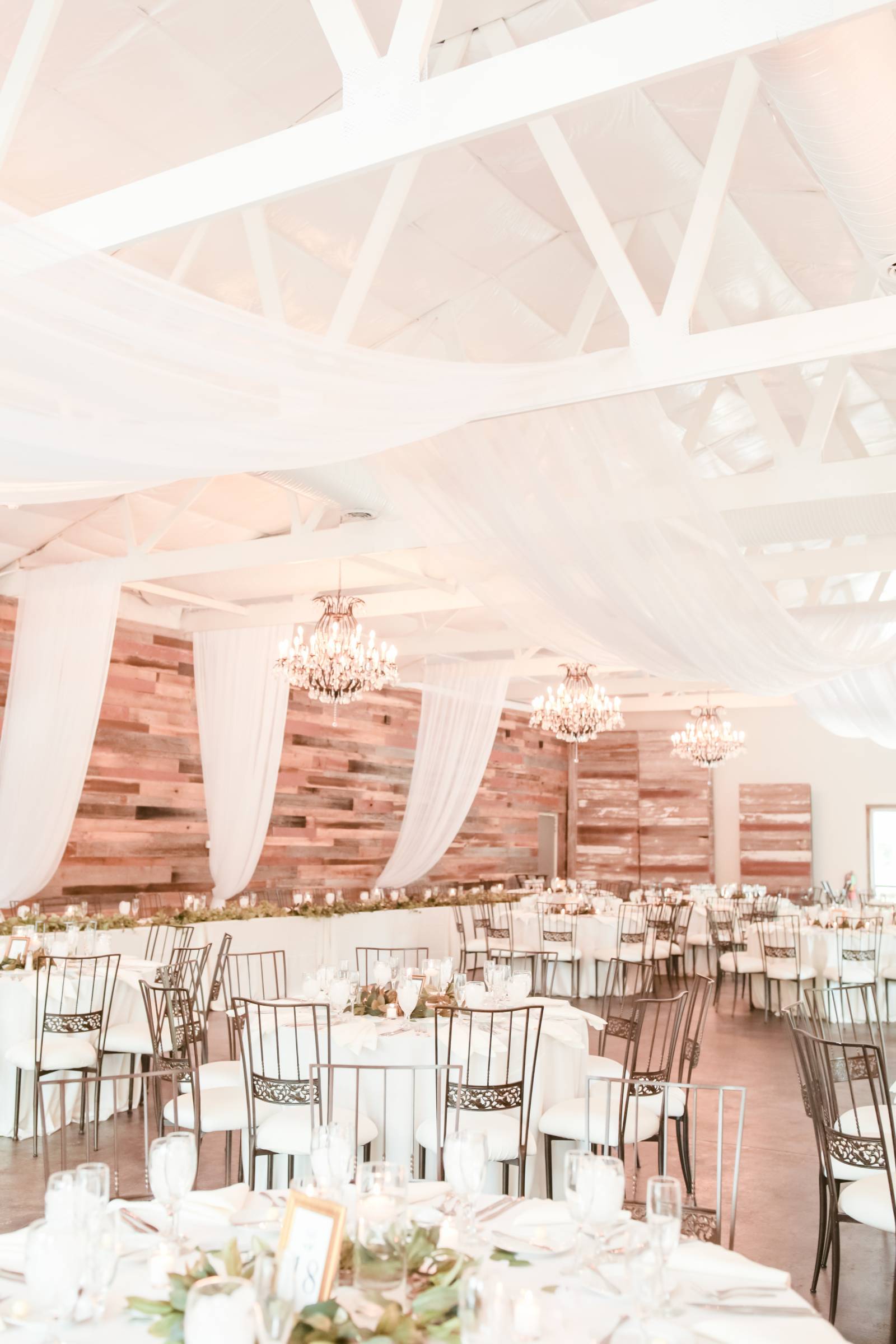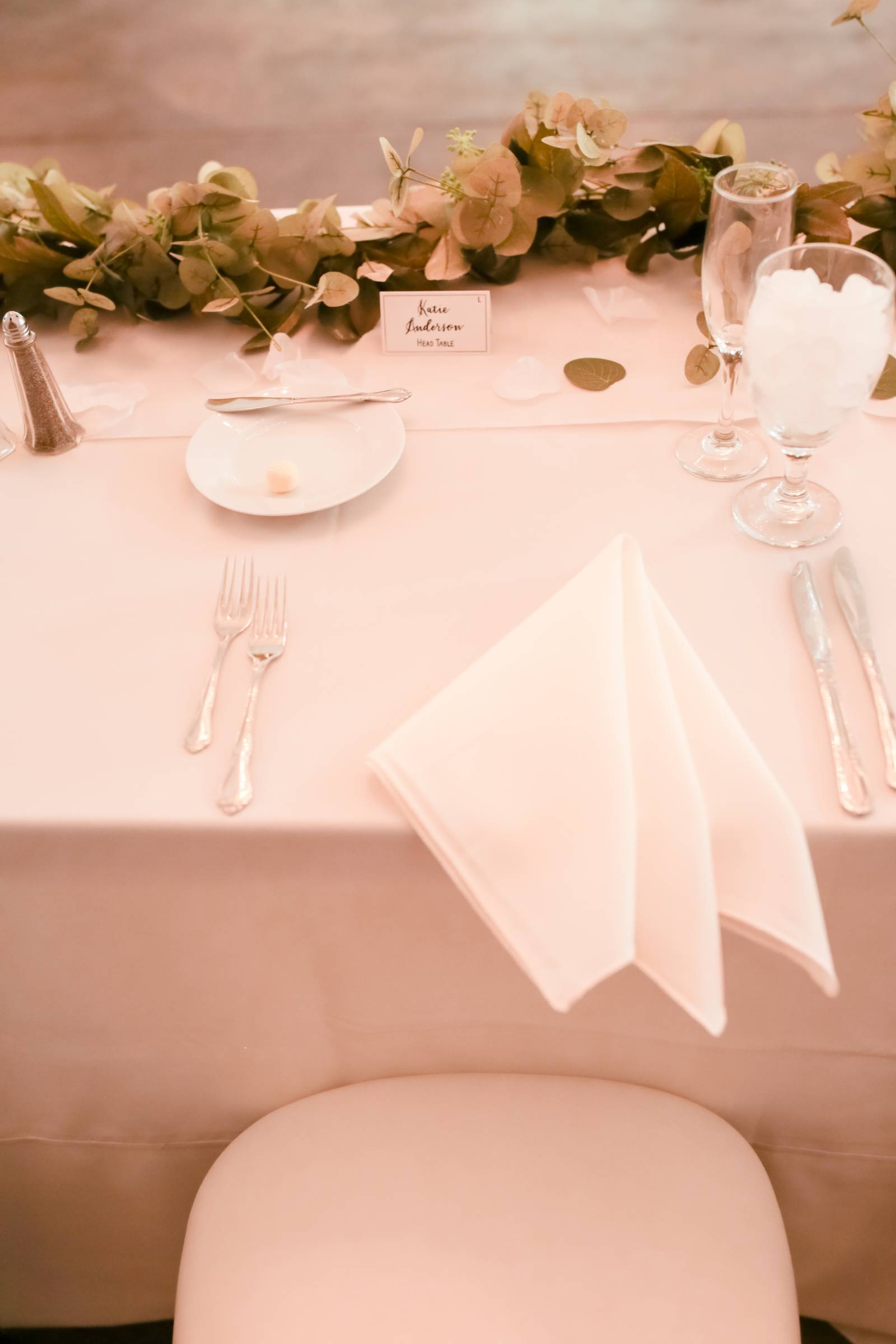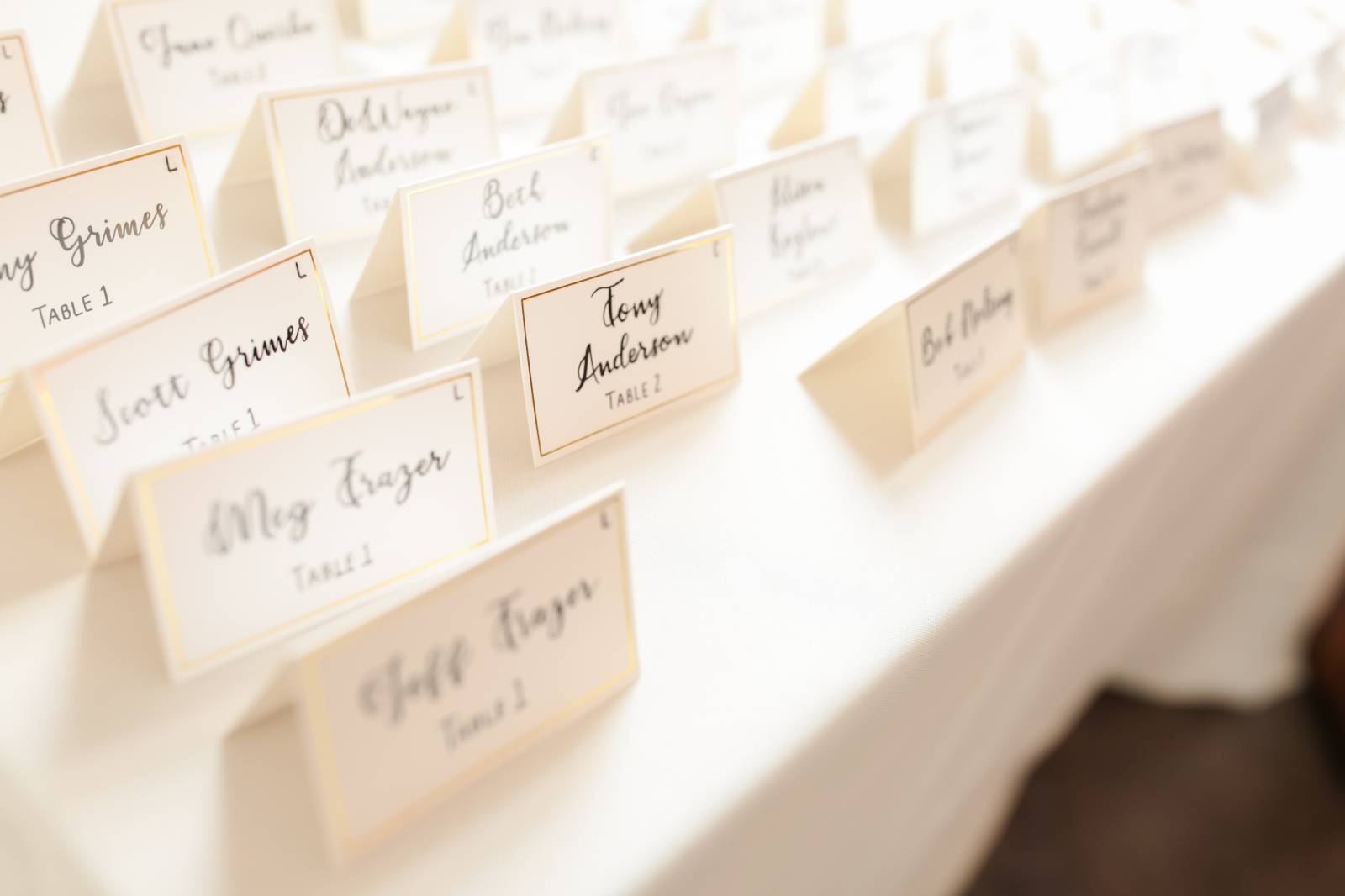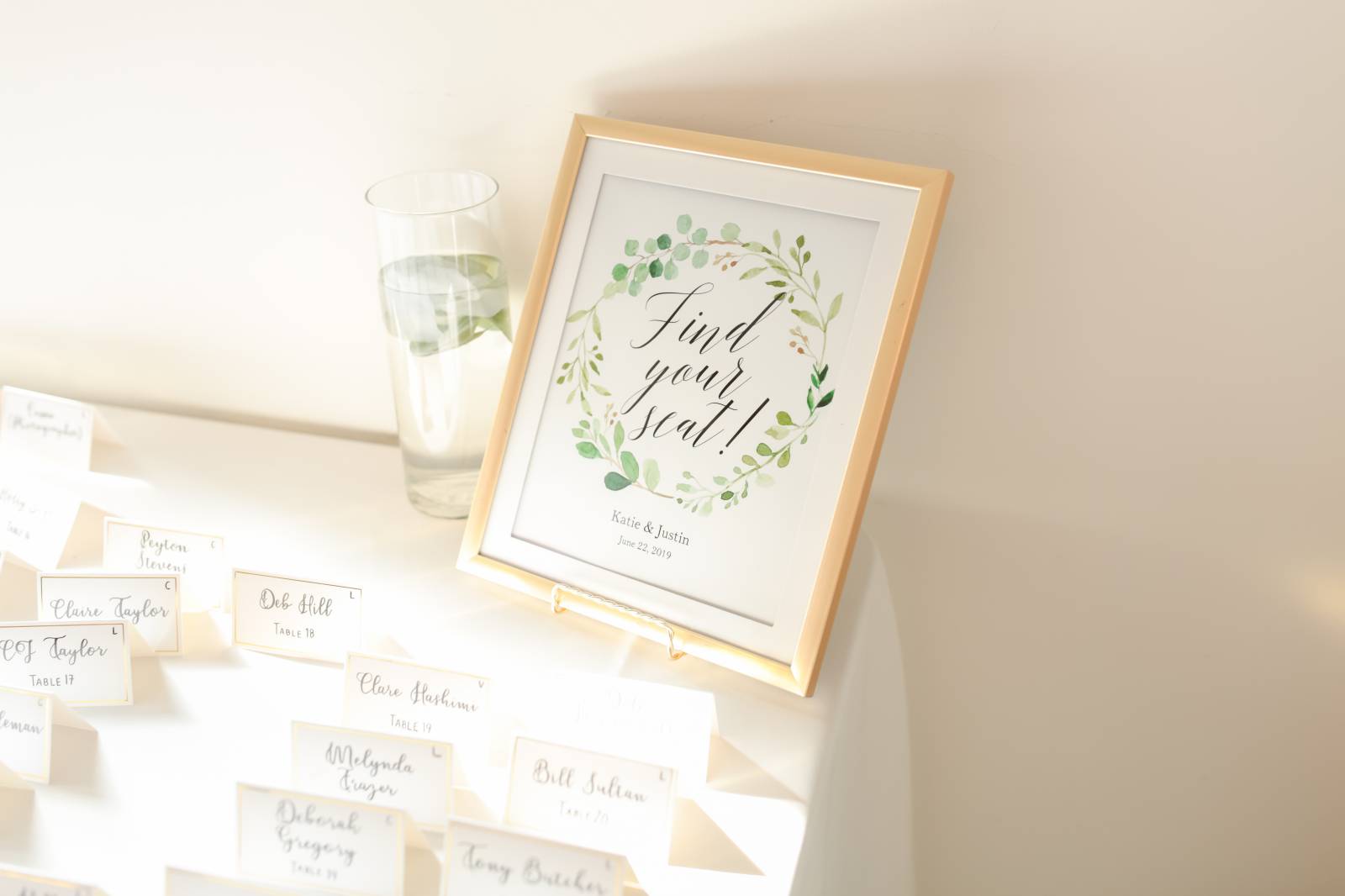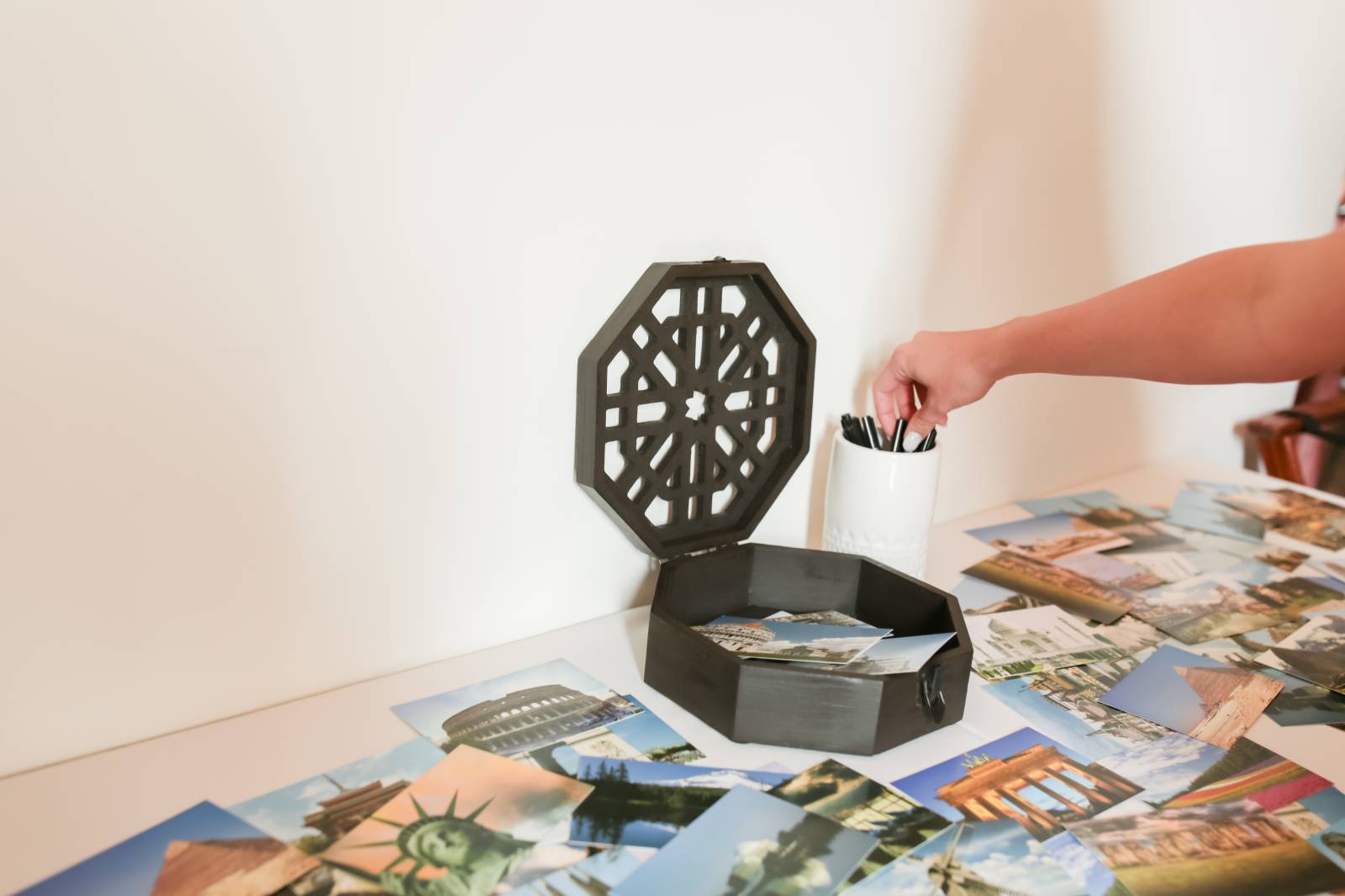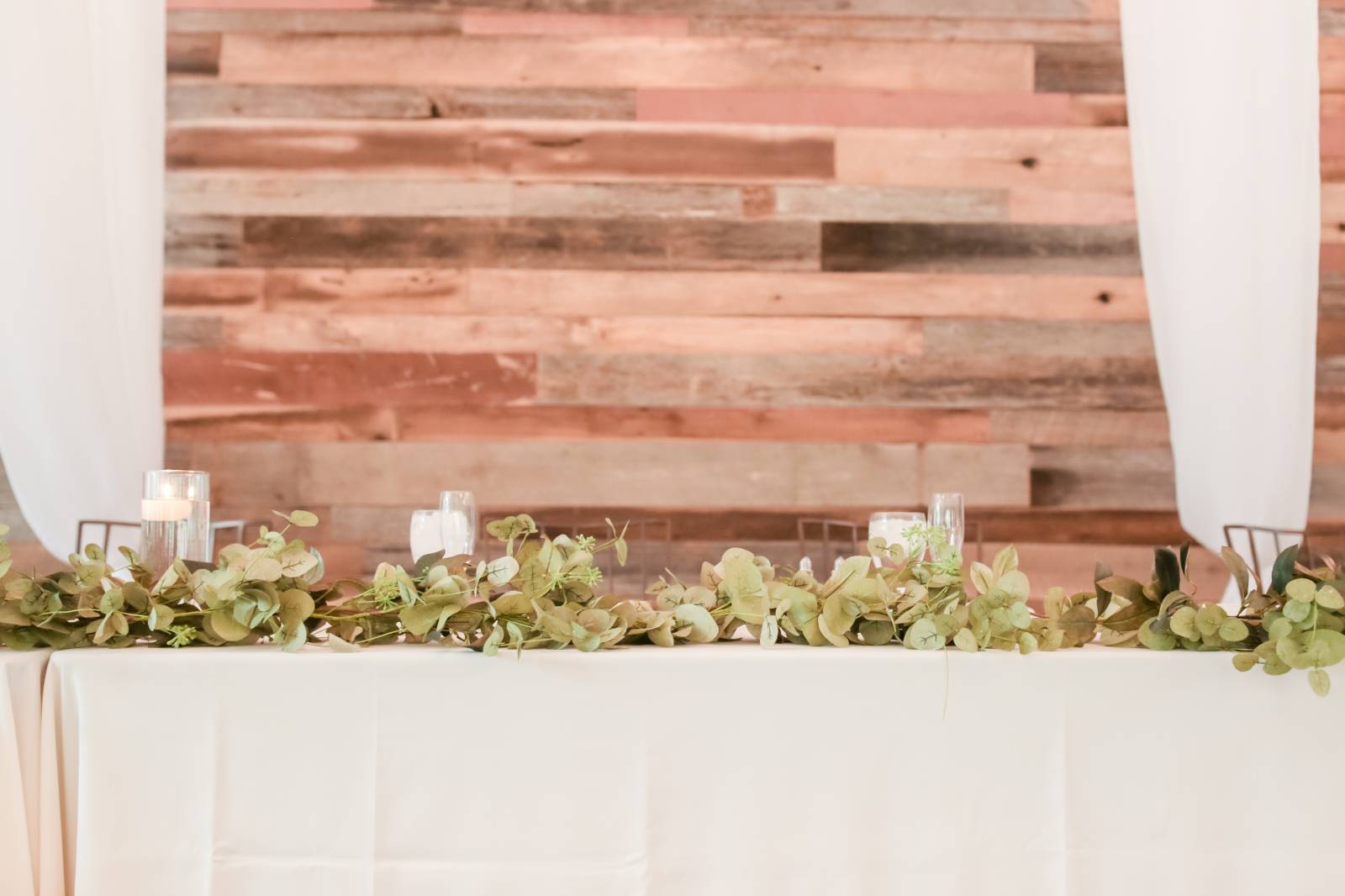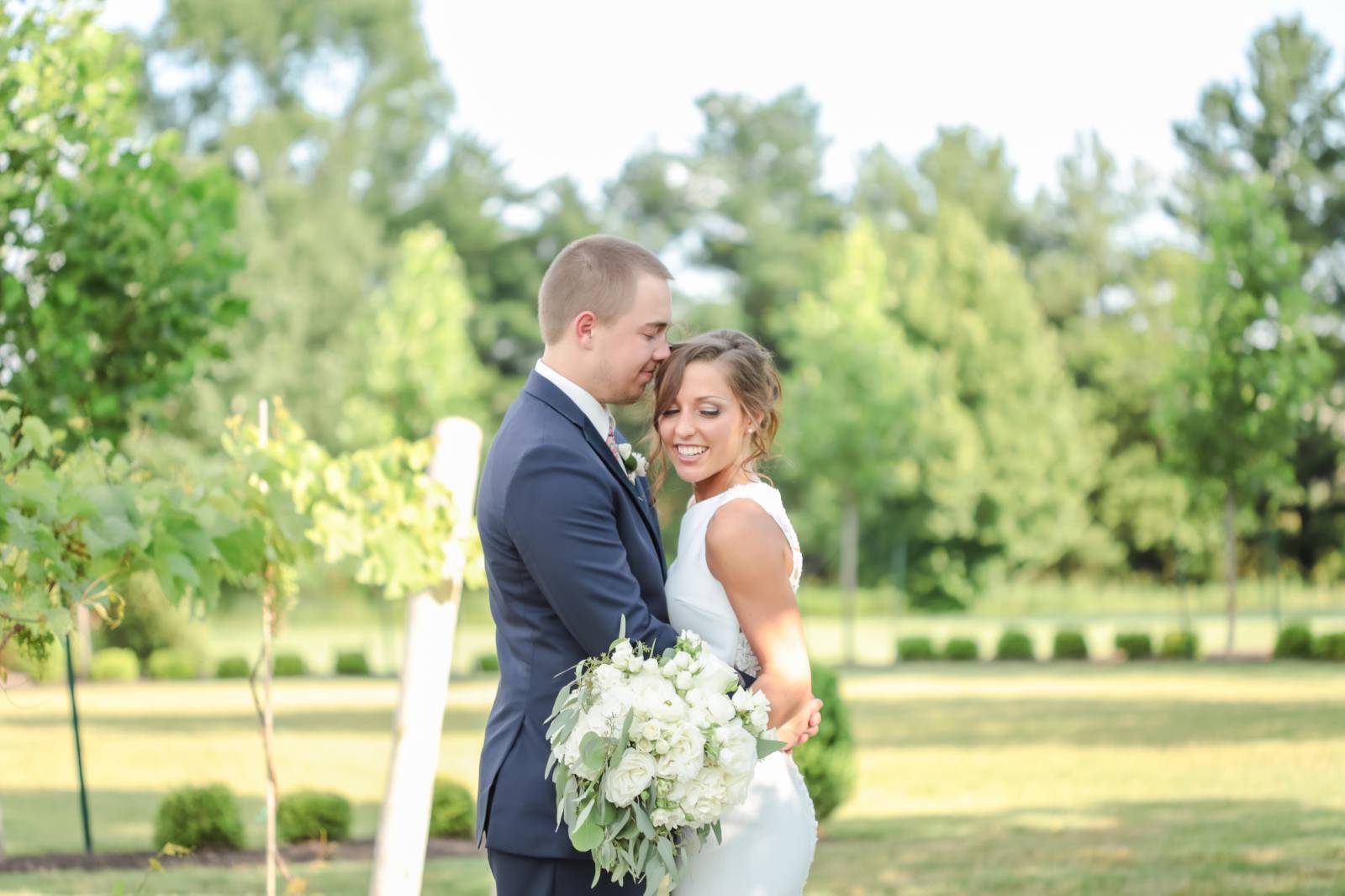 From the photographer: "Throughout the whole day, Katie and Justin were so carefree and joyful. When one of the bridesmaids mentioned to Katie that the bottom of her dress might get dirty while we were taking photos, she said 'That's okay, it's going to get dirty, but I'd rather have great photos than worry about that.' And those are my favorite kinds of brides!" - Michelle, Rakoteet Photography
Presenting: The Andersons! Congratulations to Katie & Justin on their gorgeous wedding!
FEATURUED IN THIS POST
Weddings In Indiana
---